This hamburger bun is very easy to make, needs few simple ingredients, and has an ideal flavor and texture.
It is not an easy task to find quality hamburger bread, since most of those that can be found in bakeries and supermarkets carry milk, eggs, and preservatives and additives that, besides being unhealthy, do not usually make clear their origin, such and as it happens with mono and diglycerides of fatty acids, also indicated as e471, which can be of vegetable origin or of animal origin (animal fat, specifically).
With this recipe, in addition to ending this problem, you get a tender bread and, at the same time, consistent, perfect to mount delicious vegetable burgers, providing stability and texture.
Below you can see what ingredients you need and the steps to follow to make this bread so simple and tender.
| | | |
| --- | --- | --- |
| Difficulty level | Preparation time | Rations |
| Easy | 35 m. | For 5 units |
* Plus 1 hour and 30 minutes of rest
Ingredients
350 gr. of whole wheat flour
100 ml. of almond milk
25 gr. of fresh yeast
100 ml. of water (tibia)
45 ml. from aquafaba
2 tablespoons of sugar
2 tablespoons of extra virgin olive oil
1 teaspoon of salt
Instructions
We mix the yeast with the warm water and, when it has dissolved, we reserve.
In a bowl, we toss the aquafaba, the almond milk, the sugar, the oil and the salt, and mix until obtaining a homogeneous texture. Then add also the dissolved yeast.
Add the flour and knead for 10 minutes, until all the ingredients are well mixed.
Cover the bowl with a cloth and let the dough rest for 1 hour.
After this time, we divide the dough into small balls, we give them the shape of hamburger bread, and place them on a baking tray with baking paper and a little flour, separated from each other. Let it sit for 30 minutes at room temperature.
We varnish the loaves with a little oil, we put some seeds on top (optional) and, with the preheated oven, we introduce them in the oven for 15 - 18 minutes at 175º, making sure they do not burn.
When they are well baked, we take the loaves out of the oven and serve them.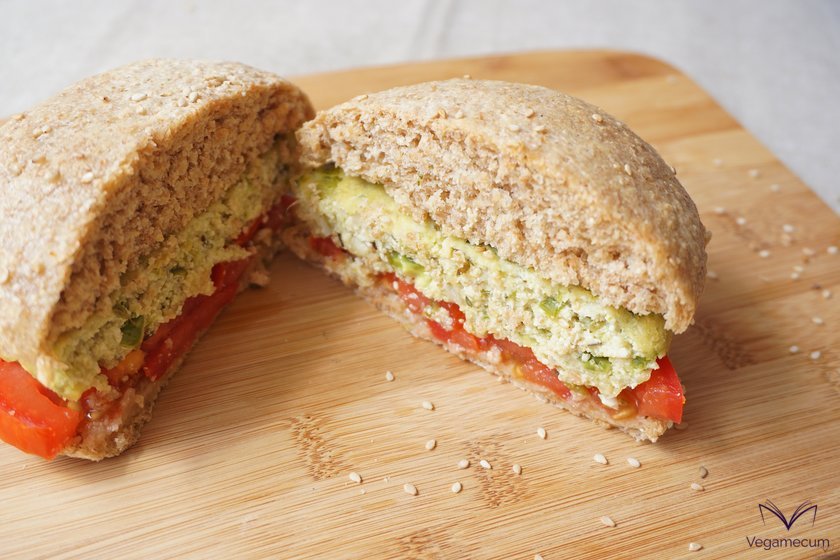 Notes
You can use almost any vegetable milk because almost all of them are very soft and do not alter the flavor.
You can substitute aquafaba for a mixture of water and flax seeds, where the ratio would be 1 tablespoon of ground flax seeds and 3 tablespoons of water, for every 3 tablespoons of aquafaba. You just have to mix and let stand 10 minutes.
If you use wholemeal flour and panela, the bread will be healthier, but if you want it whiter and even fluffier, you can use white sugar and strength flour.
If you have any questions, you can leave it to us in the comments. And if you dare and want to show your creations to the world, do not hesitate to label us, we will love to see them through the networks!
Do you join us on social networks? You will find us on Facebook, Twitter, Instagram and Pinterest!