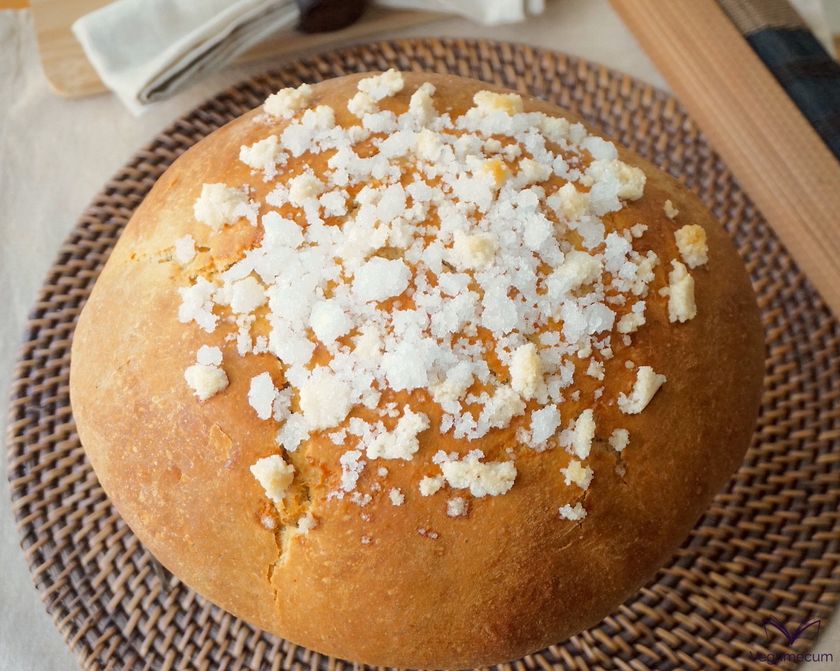 The Easter Bun is a very, very tender bread, like a brioche, with a delicate sweetness and a subtle aroma of anise, cinnamon and orange. Its texture is absolutely spongy and airy, but it stands out for its glittery layer of crystallized sugar.

This is a typical Easter sweet, especially in homes in the province of Cáceres (Spain), where its success is so great that pastry shops and bakeries have started to have it available in their shop windows every single day of the year.
Below you can see what ingredients you need and the steps to follow to enjoy a typical Easter recipe that will delight everyone, those sweet-toothed and even those who like sweetness in its proper way.
| | | |
| --- | --- | --- |
| Difficulty level | Preparation time | Rations |
| Half | 1 h. | For 8 servings |
*Plus 3 hours of rest
Ingredients
500 grams of strong flour
10 grams dry yeast
200 ml. oat milk
100 ml. extra virgin olive oil (Smooth flavor)
100 grams whole cane sugar
1 orange peel zest
1 tablespoon aniseed
200 ml. water
1 cinnamon stick
1 orange peel
extra virgin olive oil (to coat)
pearl sugar (to decorate)
Instructions
Put to heat the water in a saucepan and add the aniseeds, the cinnamon stick and the orange peel. Let it boil for 10 minutes over low heat and, after this time, remove from the heat and let it cool. When it is warm, strain it and set aside.
Pour the flour sifted in a bowl, add the yeast and stir. Set aside.
Put the oil and sugar in another bowl and stir to mix them. Then add the orange zest, the oat milk and the stock that has been strained and stir everything carefully. Then add the mixture of flour and yeast little by little and continue stirring and mixing.
When the mixture of flour and yeast has been completely added, knead with your hands until the dough detaches from your hands and it is smooth. When it is ready, let it settle in the bowl for 1 hour and a half, covered with a clean cloth, in a warm place without air current so that it rises.
After this time, cover a tray with baking parchment and place the dough on it. Knead again to remove the air, form a ball and let it settle, covered, for another hour and a half, until it doubles its volume.
After this time, preheat the oven to 200ºC and, meanwhile, coat the surface of the bun with a little oil, crush the pearl sugar in a mortar and cover the surface with the sugar.
When the oven is hot, introduce the tray and bake for 40 minutes, until the bun is golden, making sure it does not burn. When the bun is golden, check with the point of a knife or a skewer that the center is well cooked and, if they come out clean, remove from the oven, wait for it to cool down and serve it.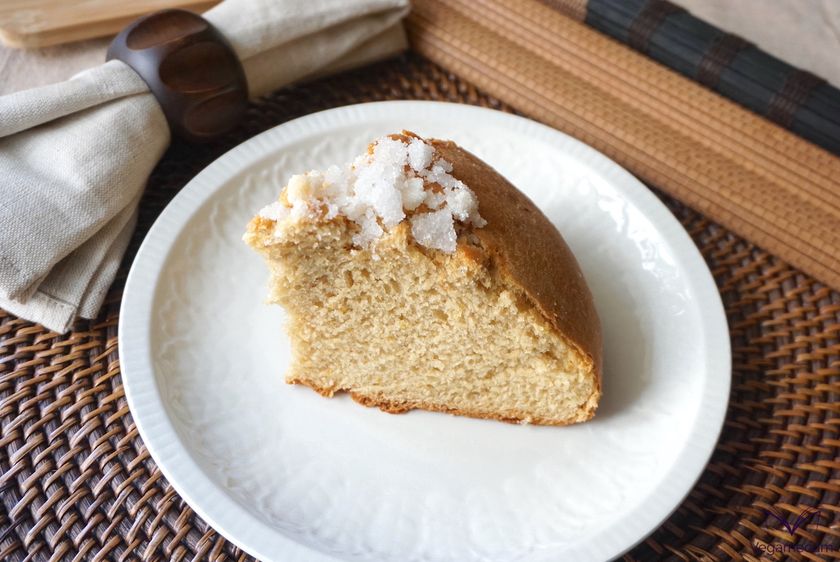 Notes
We recommend that you wash the oranges very well before grating the peel and, if you can, use organic oranges.
As for the zest, for the orange peel we recommend you to wash the oranges very well before peeling them and, if you can, use organic oranges.
If you have any questions, you can leave it to us in the comments. And if you dare and want to show your creations to the world, do not hesitate to label us, we will love to see them through the networks!
Do you join us on social networks? You will find us on Facebook, Twitter, Instagram and Pinterest!