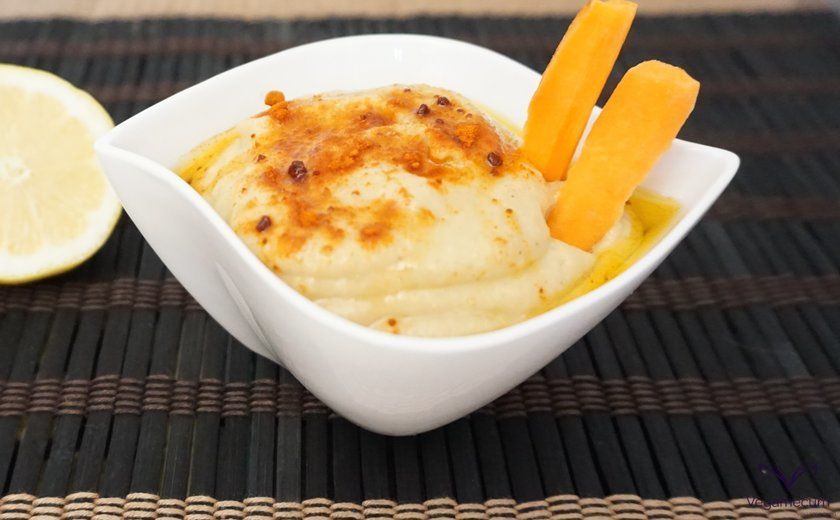 Hummus is a dish from the Middle East that literally means "chickpea" in Arabic, since it is made essentially from this legume and sesame paste, called tahini or tahini.
If until now you have only tasted the hummus that they sell already prepared and you have not called too much attention, you have to try to do it yourselves because you will surely change your mind.
If, on the other hand, you are one of those who, even if you have only tried the commercial one, already declare yourselves hummus fans, you will surely see how that enthusiasm grows even more when faced with the different nuances that the landlord presents. Of course, you may not want to return to the preparation.
The best thing about hummus is that it is super fast and easy to make and that, in addition, it is ideal to eat in any situation because it can be eaten alone, in a sandwich, as pica-pica in meetings with friends, and in all the ways that happen to you
The combination of the chickpeas with tahini or tahini, make the hummus is very appreciated for its protein content, soluble fiber, complex carbohydrates of slow absorption and satiating power, phytosterols, lecithin, omega 6 and 9, vitamins A and group B (especially vitamin B9 or folic acid ), phosphorus , magnesium , zinc , potassium and, importantly, calcium , since tahini contributes, for every 100 grams, 4 times more calcium than cow's milk .
Below you can see what ingredients you need and what steps you have to follow in order to enjoy a delicious and perfect hummus for when you don't have much time or don't feel like investing too much of it in the kitchen.
| | | |
| --- | --- | --- |
| Difficulty level | Preparation time | Rations |
| Very easy | 15 m. | For 2 people |
Ingredients
300 gr. cooked chickpeas
1 tablespoon tahini
1 clove of garlic
1 teaspoon cumin
1 pinch of salt
juice of 1/4 lemon
60 ml. water
1/2 tablespoon sweet paprika
extra virgin olive oil
Instructions
Peel the garlic, chop it and pour it into the glass of the blender. Add the chickpeas, tahini, cumin, salt, lemon and water and beat well until it is a consistency similar to that of mashed potatoes.
Serve the hummus, sprinkle a little paprika on top and pour a little oil.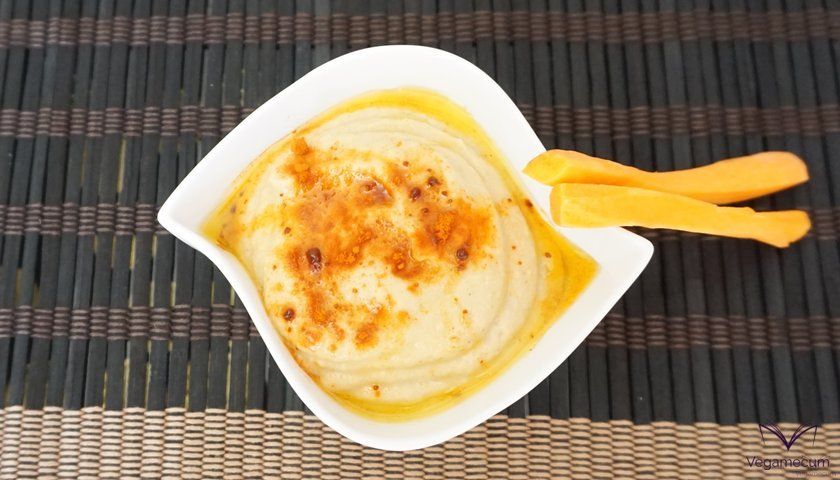 Notes
Ideally, consume hummus with bread sticks, toast or crudités such as carrots, celery or those that you like.
If you have any questions, you can leave it to us in the comments. And if you dare and want to show your creations to the world, do not hesitate to label us, we will love to see them through the networks!
Do you join us on social networks? You will find us on Facebook, Twitter, Instagram and Pinterest!