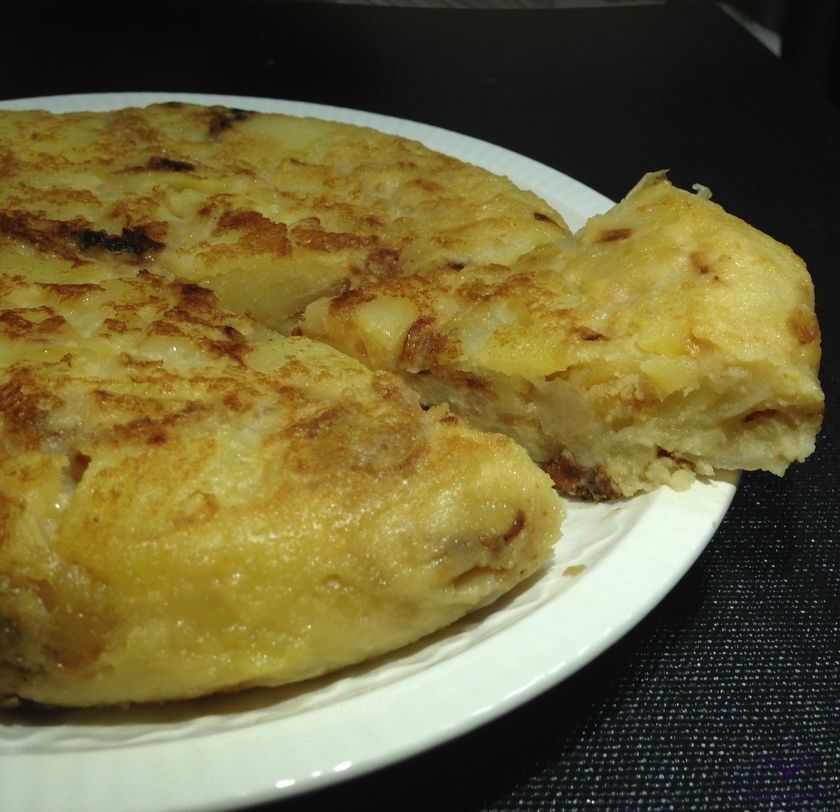 Have you had the opportunity to try a good vegan potato omelette?
This is very easy to make and is very good, so it is perfect to convince yourself that it is not necessary to use any product of animal origin to have a spectacular potato omelette.
In addition, it is a "win-win" option, since no animal is "sacrificed" or exploited for its preparation and we benefit from consuming a cholesterol-free product that provides energy , which is rich in fiber and minerals such as potassium , calcium , phosphorus , magnesium and iron , and that contains vitamin C , vitamin B6 and folic acid , as well as flavonoids and vitamin E (these last two thanks to the onion).
Below you can see what ingredients you need and the steps to follow to enjoy this 100% vegetable omelette.
| | | |
| --- | --- | --- |
| Difficulty level | Preparation time | Rations |
| Easy | 45 m. | For 4 servings |
Ingredients
1/2 kg. potato
1 large onion
4 tablespoons chickpea flour
300 ml. water
Salt
extra virgin olive oil
Instructions
Peel and wash the potatoes and cut them into thin layers so that they are well fried.
Peel the onion and cut it into small pieces, so we will avoid finding the pieces when we eat it.
In a large pan, put oil to heat and, when it starts to take some temperature, we take the onion. In this way we will get the oil to taste and the potato will be more tasty.
When the onion is transparent, add the potatoes previously salted. We remove so that the onion and potatoes mix well and let it fry, turning a few times to make everything cold homogeneously.
When we see that the potatoes are well done, we set aside and reserve.
In a bowl, put the tablespoons of chickpea flour and add the water, add a little salt and beat a little so that the water and flour mix well.
We introduce the potatoes and onion in the bowl and we give a few laps so that the dough merges well.
In a non-stick medium skillet, we put a little of the oil that we used to fry the potatoes and onion and, when it is hot, we toss the dough of potatoes and flour and let it set with the soft fire so that little is done. little bit. After 5 minutes, we turn the tortilla and let it be done on the other side. When it is at the desired point, we extinguish the fire and pass it to a plate.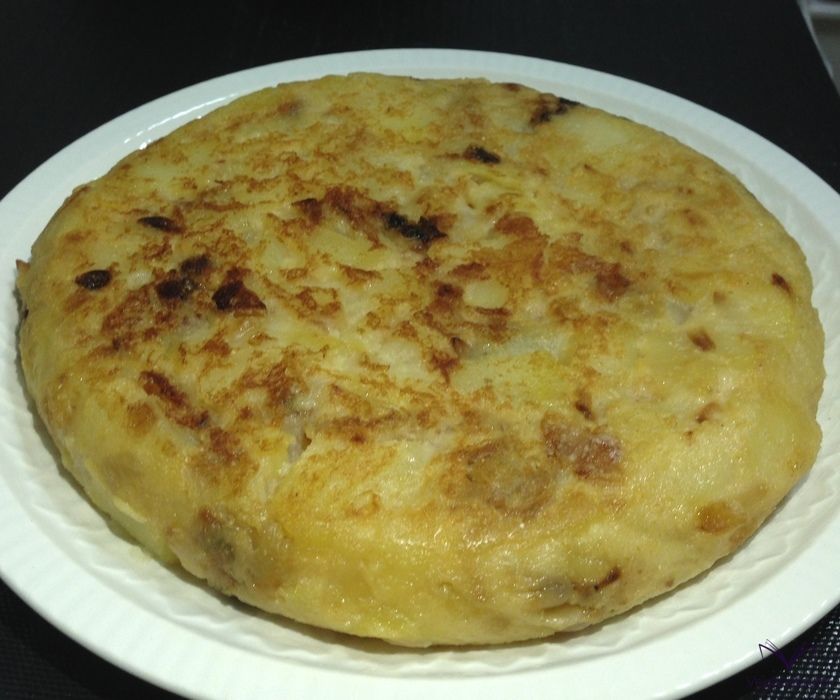 If you have any questions, you can leave it to us in the comments. And if you dare and want to show your creations to the world, do not hesitate to label us, we will love to see them through the networks!
Do you join us on social networks? You will find us on Facebook, Twitter, Instagram and Pinterest!