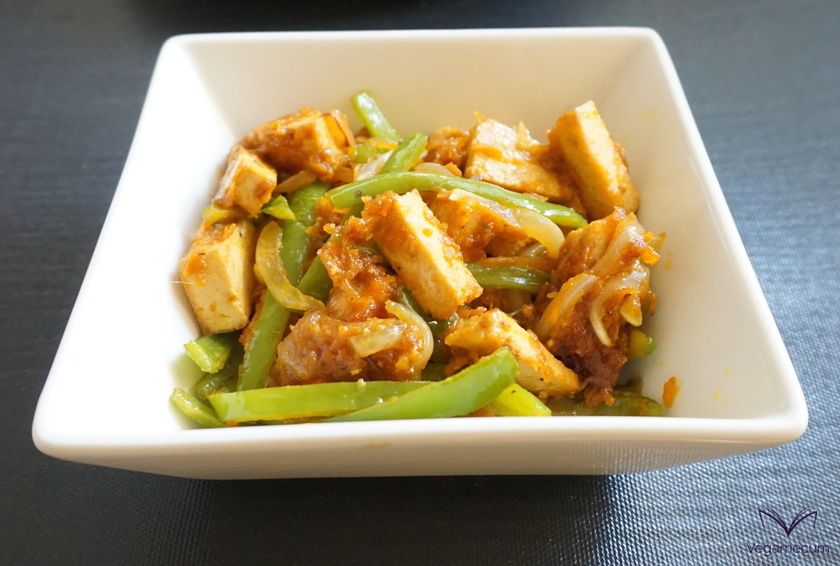 A simple stir-fry of vegetables and tofu can be delicious if it is seasoned with the right sauce. In this case, as we have accompanied it with sweet and sour sauce, the result is intense, exotic and with a very subtle Asian touch that makes it really addictive.
In addition, thanks to its ingredients, this stir-fry is loaded with proteins , fiber , beta-carotene , lecithin , omega 3 , vitamins A , C , E , K and B9 (folic acid), phosphorus , magnesium , potassium and, thanks to tofu , much calcium
On the other hand, when carrying ginger , it also provides flavonoids , curcumin , vitamin B3 , boron , cobalt , chromium , manganese , silicon and zinc .
Below you can see what ingredients you need and the steps to follow to make this dish.
| | | |
| --- | --- | --- |
| Difficulty level | Preparation time | Rations |
| Easy | 45 m. | For 2 people |
Ingredients
1 green pepper
1 carrot
1/2 onion
1 clove of garlic
1 tablespoon whole sugar cane
1 tablespoon rice flour
200 gr. tofu
1 teaspoon ginger
3 tablespoons soy sauce
1/2 teaspoon salt
1/2 teaspoon pepper
50 ml. extra virgin olive oil
1 tablespoon vinegar
1 spoonful of oregano
Instructions
Mix the soy sauce with the flour, sugar and vinegar, stirring everything well to avoid lumps. We reserve
Grate the ginger and garlic, drain and cut the tofu into cubes, and put to heat a little oil in a pan. When it is hot, we toss the tofu next to the ginger and the garlic and, when we see that the tofu is golden, we remove everything from the frying pan and we reserve, leaving the oil in the frying pan.
Wash the pepper and carrot, peel the latter and the onion, and cut everything in julienne. Put the pan back on the fire with the oil that has been left over to make the tofu and sauté the vegetables with the salt, pepper and oregano until they are soft.
When the vegetables are at their point, we add the tofu with the ginger and the garlic, we throw the sauce that we had reserved, and we throw the 50 ml. of oil. We remove everything so that it mixes well making sure that the tofu does not fall apart and, when everything is well mixed, we remove it from the pan and serve it very hot.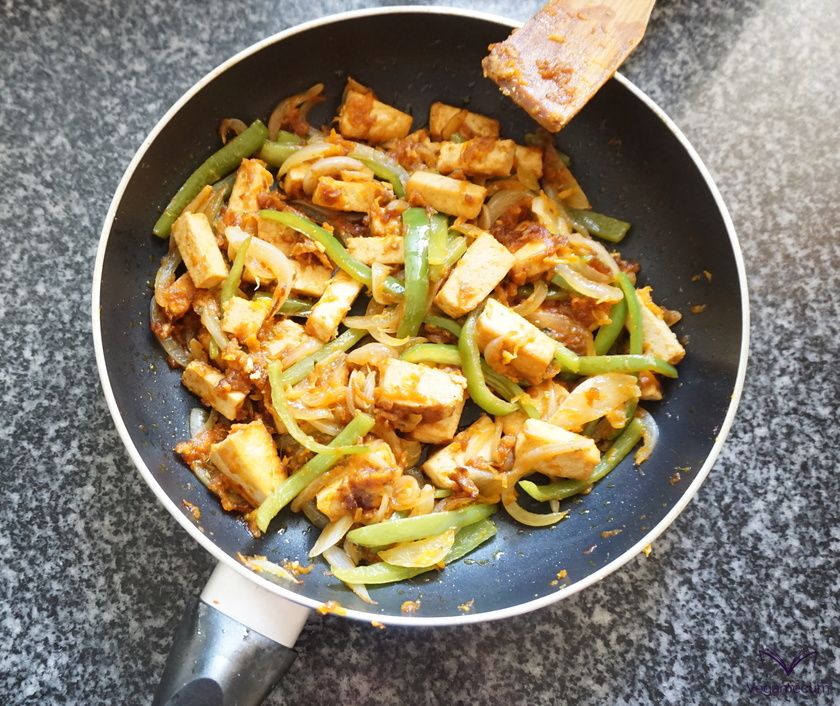 Notes
If you have any questions, you can leave it to us in the comments. And if you dare and want to show your creations to the world, do not hesitate to label us, we will love to see them through the networks!
Do you join us on social networks? You will find us on Facebook, Twitter, Instagram and Pinterest!