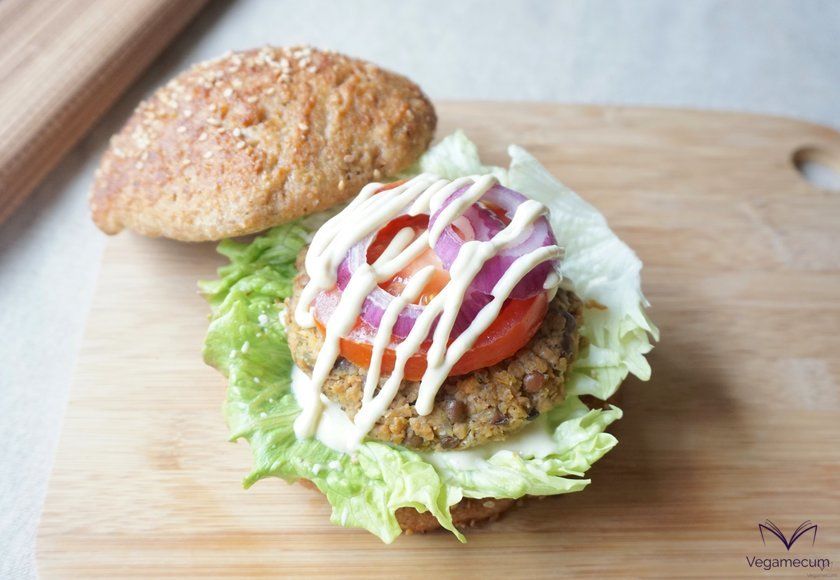 These lentil, soy and carrot burgers are very rich in protein and have an irresistible warm and spicy flavor.
Being made with legume and vegetables, they are high in proteins, vitamins, minerals and fiber, very low in fat and free of cholesterol and saturated fats. In addition, the spices give a delicious touch that we can enhance even more with a soft and light sauce such as vegetable mayonnaise .
It is a hamburger rich in proteins , complex carbohydrates (satiating and slow absorption), allicin , alliin , fiber , flavonoids , beta carotene , vitamins A , C , E , and group B ( B1 , B2 , B3 , B6 and B9 or folic acid ), sulfur , calcium , copper , phosphorus , iron , magnesium , manganese , potassium , selenium , sodium and zinc .
Below you can see what ingredients you need and the steps to follow in order to make healthy and super tasty burgers.
| | | |
| --- | --- | --- |
| Difficulty level | Preparation time | Rations |
| Easy | 45 m. | For 6 units |
Ingredients
200 gr. lentils (cooked)
100 gr. textured soy (fine)
1/2 onion
2 cloves of garlic
1 carrot
2 tablespoons tamari
1/2 teaspoon nutmeg
1 spoonful of oregano (dry)
1 teaspoon pepper potpourri
2 spoons of potato starch
1 teaspoon salt (rasa)
3 tablespoons extra virgin olive oil
Instructions
We put the textured soy in a bowl with hot water and let it hydrate for 15 minutes. After this time, we drain it well and reserve.
Drain the lentils boiled in a colander and reserve also.
Grate the onion and garlic and put the oil to heat in a large pan. When the oil is tempered, we toss the onion and garlic and let it simmer over medium heat for 5 minutes, stirring so that the garlic does not burn.
Grate the carrot, add it to the onion and garlic and stir. We let everything be done for 5 more minutes so that the carrot softens.
Add lentils and textured soybeans, mix everything and let it simmer for 10 minutes, stirring occasionally so that it tastes good.
Add the tamari sauce, spices and salt, remove everything and leave it on the fire for 5 more minutes. Afterwards, we put out the fire and let it cool down.
When the dough is cold, add the potato starch and mix well. Next we are taking portions with a spoon and forming hamburgers with our hands or with the help of a hamburger mold. If we see that the dough does not remain completely compact, we can add a little more potato starch to gain consistency.
Put a little oil in a nonstick skillet and, when it is warm, we place the hamburgers and cook them over medium heat for 3 minutes on each side. When they are all golden on both sides, we take them out of the fire and serve them.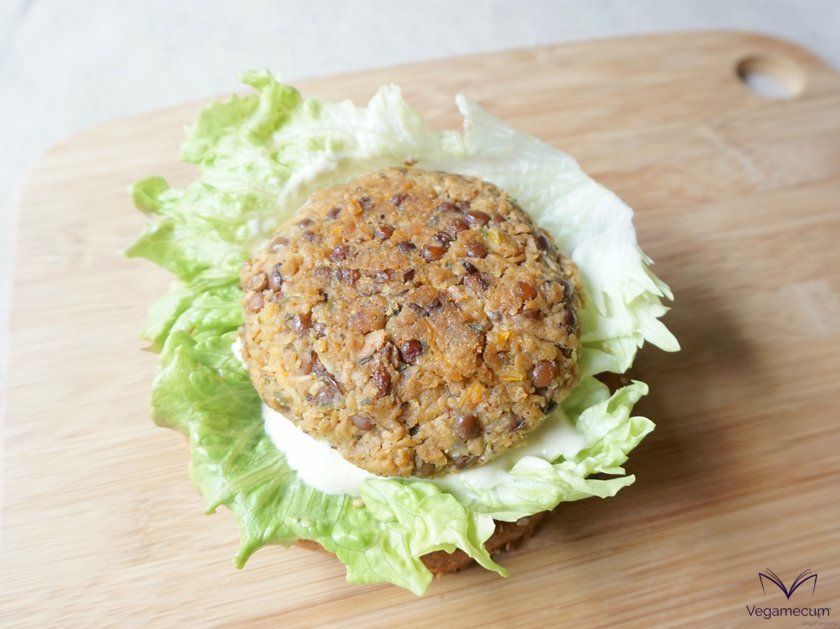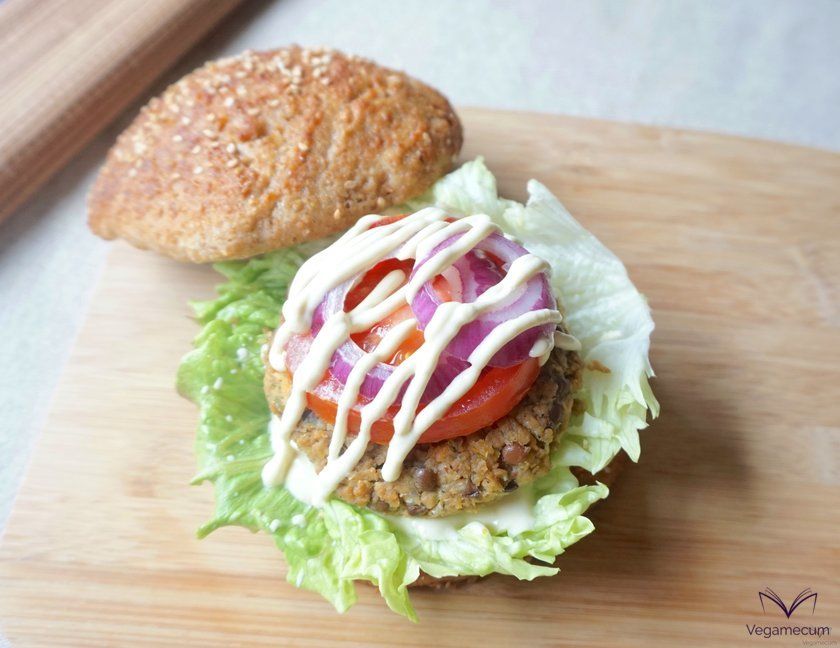 Notes
You can use both tamari soy sauce and shoyu soy sauce, the difference is that tamari does not contain gluten and its taste is somewhat more intense.
If you have any questions, you can leave it to us in the comments. And if you dare and want to show your creations to the world, do not hesitate to label us, we will love to see them through the networks!
Do you join us on social networks? You will find us on Facebook, Twitter, Instagram and Pinterest!