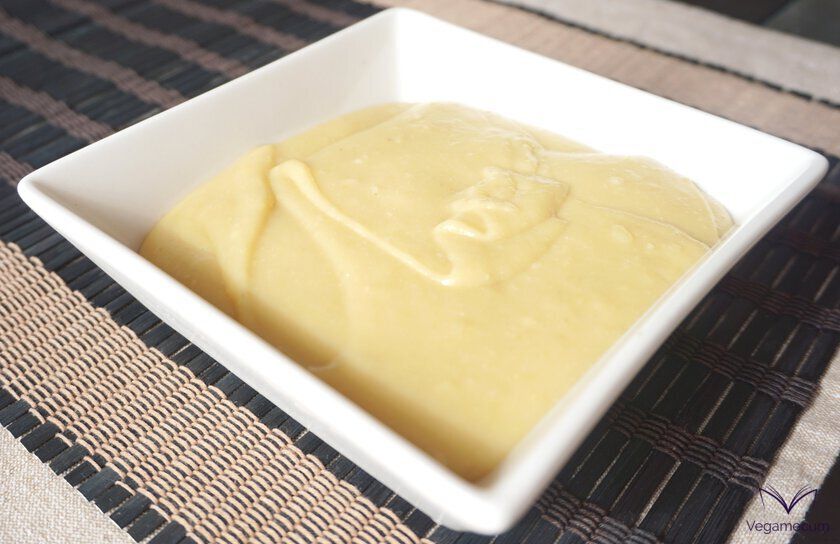 When preparing vegetable cheese, there are endless varieties to choose from depending on the texture, the taste, or the way to consume it that we feel like at any time.
This potato cheese is very creamy in texture and has a delicious density that makes it ideal for pizzas and toast. And it is that its appearance is very similar to that of melted cheese, only that in this case we do not need to use ingredients that are difficult to find or that we do not want to abuse, because we already achieve the result we want easily, economically and naturally.
By consuming 100% vegetable cheeses that are not processed, but we have made ourselves, we ensure that they are free of additives, cholesterol and harmful fats, while we make a healthy, ethical and sustainable consumption.
The main nutritional characteristics of this cheese are that it is very rich in carbohydrates and fiber , protein , vitamins C and group B ( B1 , B2 , B3 , B6 and B9 or folic acid ), calcium , copper , chromium , phosphorus , lithium , manganese , molybdenum , potassium , vanadium and zinc .
Below you can see what ingredients you need and the steps to follow to make this vegetable cheese so easy to make.
| | | |
| --- | --- | --- |
| Difficulty level | Preparation time | Rations |
| Very easy | 45 m. | For 500 grams |
Ingredients
300 gr. potato
1/2 glass water
1/3 glass extra virgin olive oil
1 teaspoon salt
4 spoons of nutritional yeast
juice of 1/4 lemon
1/2 teaspoon garlic powder
Instructions
Cook potatoes with skin in plenty of water for 30 minutes.
Peel them with care not to burn, put them in the glass of the blender with the other ingredients, and beat until it is all well mixed and get a creamy cheese texture.
If you have any questions, you can leave it to us in the comments. And if you dare and want to show your creations to the world, do not hesitate to label us, we will love to see them through the networks!
Do you join us on social networks? You will find us on Facebook, Twitter, Instagram and Pinterest!