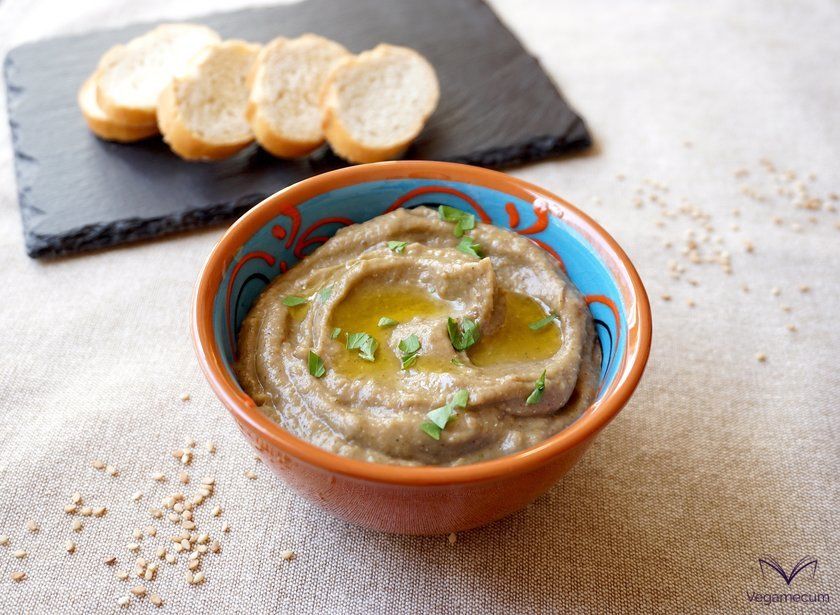 The Baba ganoush or Mutabbal betinjan is a very creamy pâté made from roasted eggplant, very traditional from the Levantine cuisine of Jordan, Lebanon, Israel, Palestine, Syria and southern Turkey; although its preparation is also very typical in the Maghreb countries.
The term Baba ganoush would be translated as "coquettish and vicious", since, as Salah Jamal points out in his book 'Arab Smell', its texture is very light and dancer, and causes great insatiability among diners.
And it is that its irresistible and delicate flavor, where the smoky accents predominate, added to its creamy and light texture, has led to it being considered incomplete a table where there is no Baba Ganoush.
If we analyze its ingredients, this dish reminds us a lot of hummus , but the result is even more exquisite if possible, thanks to the unctuousness that the eggplant brings.
Its versatility also resembles that of hummus, as it is equally ideal to say that to highlight salads, fill sandwiches, spread on toast or even to use in pasta dishes.
Regarding its nutrients, this is an entrant containing antioxidants and flavonoids , lecithin , fiber , alliin , beta carotene , omega 6 and omega 9 , vitamins E , K and group B (especially B1 ), calcium , phosphorus , iron and sodium
Below you can see what ingredients you need and the steps to follow in order to make a healthy and really addictive dip.
| | | |
| --- | --- | --- |
| Difficulty level | Preparation time | Rations |
| Easy | 1 h. | For 650 grams |
* Plus 30 minutes of rest
Ingredients
3 eggplants
1 clove of garlic
2 tablespoons tahini
1 teaspoon cumin
2 tablespoons extra virgin olive oil
juice of 1/2 lemon
1/2 teaspoon salt
Instructions
We wash the aubergines, cut them in half, lengthwise, and we make them not very deep cuts in the internal part, so that some cross over the others.
Place the aubergines on a baking tray, sprinkle a little salt on top and let stand 30 minutes to release the bitterness.
After this time, wash the aubergines, dry them, varnish them with a little oil and introduce them in the preheated oven at 175º for 30 minutes or until they are soft.
When the aubergines are ready, let them warm up and, with a spoon, remove the pulp and place it in the blender glass next to the garlic, the tahini, the cumin, the oil, the lemon juice and the salt.
Beat all the ingredients until they are well integrated and obtain a creamy and homogeneous texture. When we have the baba ganoush prepared, we pass it to a bowl or plate and serve.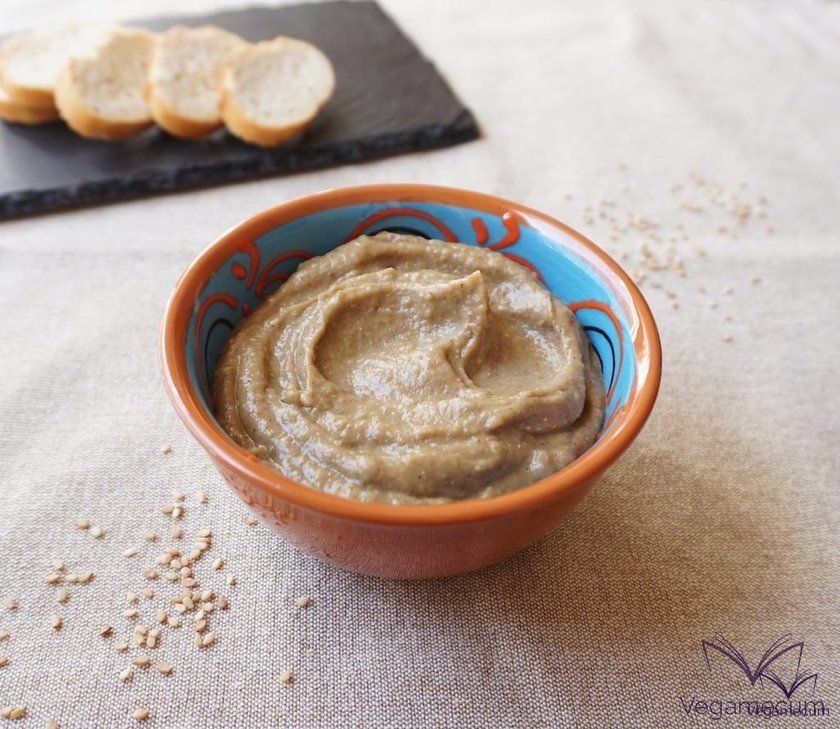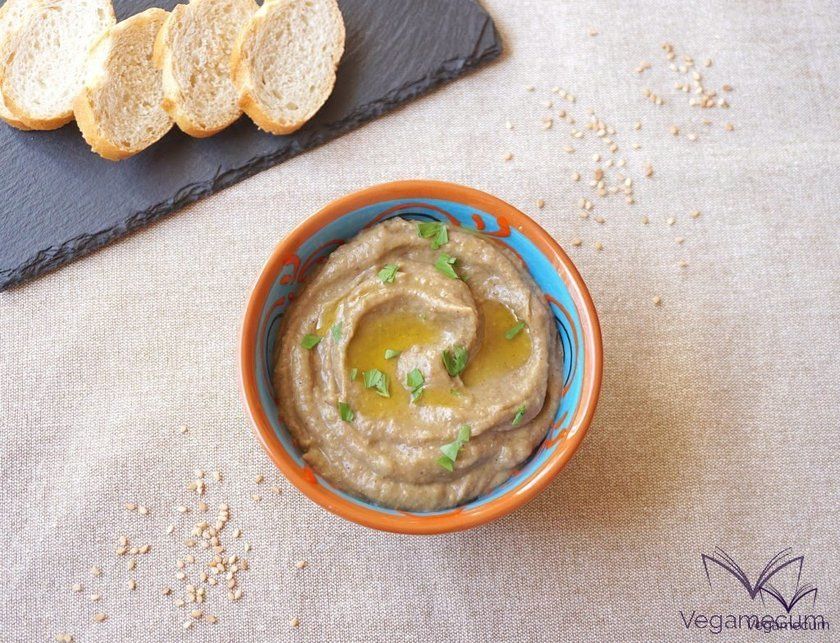 Notes
If you want to give it an extra touch of smoked flavor, you can substitute olive oil for sesame oil. This will give a more intense and rustic taste.
If you do not have much time, you can introduce the aubergines in the microwave preparing them in the same way, and heat them for 10-12 minutes at maximum power, until they are soft.
When serving the baba ganoush or mutabbal, you can add a little oil, chopped parsley, sesame, paprika or some pomegranate seeds to give an extra point of freshness and contrast.
If you have any questions, you can leave it to us in the comments. And if you dare and want to show your creations to the world, do not hesitate to label us, we will love to see them through the networks!
Do you join us on social networks? You will find us on Facebook, Twitter, Instagram and Pinterest!