This is a very creamy sauce with a very mild flavor, accented with an acidic touch that makes it irresistible.
It is a very easy and fast seasoning to prepare, and it is made with very few and simple ingredients, although the best of all is its flavor, which has a slight aroma of cheese.
It can be used on an infinity of dishes, but without a doubt, it is perfect for dressing pasta dishes and, especially, noodles of vegetables or zoodles , since the flavor stands out much more.
This sauce is rich in proteins , phytosterols , tryptophan , essential fatty acids omega 6 , fiber , vitamins E and group B ( B1 , B2 , B3 , B5 , B6 and B9 or folic acid , copper , chromium , phosphorus , magnesium , manganese , potassium , selenium and zinc .
If this sauce is used to accompany a dish of zoodles (noodles made from spirited zucchini), we will also add beta-carotene , vitamins A and C , calcium , iron , sodium and iodine .
Below you can see what ingredients you need and the steps to follow to make this sauce so simple and tasty.
| | | |
| --- | --- | --- |
| Difficulty level | Preparation time | Rations |
| Very easy | 10 m. | For 100 milliliters |
Ingredients
30 gr. raw cashews
100 gr. zucchini
1 tablespoon nutritional yeast
1 teaspoon granulated garlic
juice of 1/2 lemon
1/2 teaspoon salt
Instructions
We wash and peel the zucchini, we throw it together with the rest of the ingredients in the glass of the blender and beat it well until the texture is creamy and homogeneous. When we see that all the ingredients are well beaten and that a thick sauce has formed, we can either serve it or pour it over the dishes we want.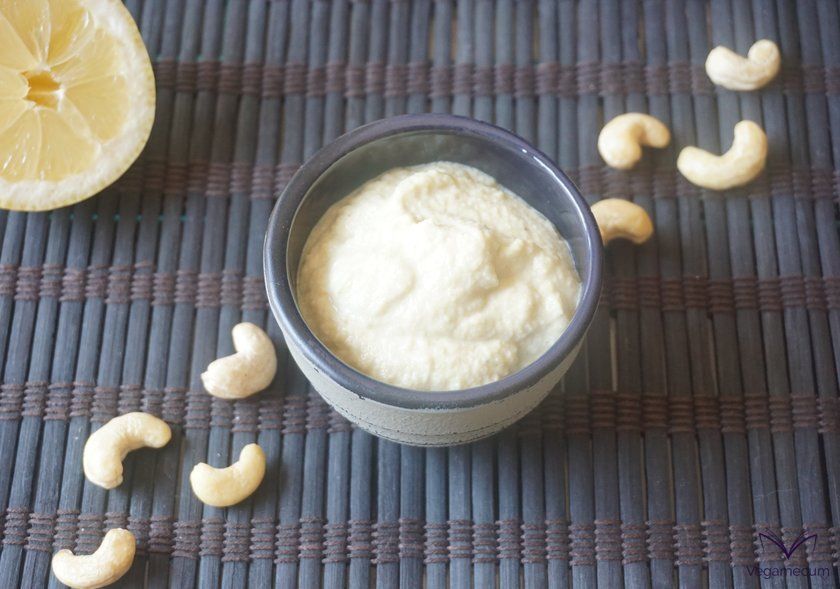 Notes
You can use this sauce to accompany both pasta dishes, such as zoodles , vegetables and even to toss on pizzas and spread on sandwiches and sandwiches.
If you sprinkle a little vegan parmesan above, you will highlight even more the flavor of this sauce and the dish as a whole.
If you have any questions, you can leave it to us in the comments. And if you dare and want to show your creations to the world, do not hesitate to label us, we will love to see them through the networks!
Do you join us on social networks? You will find us on Facebook, Twitter, Instagram and Pinterest!