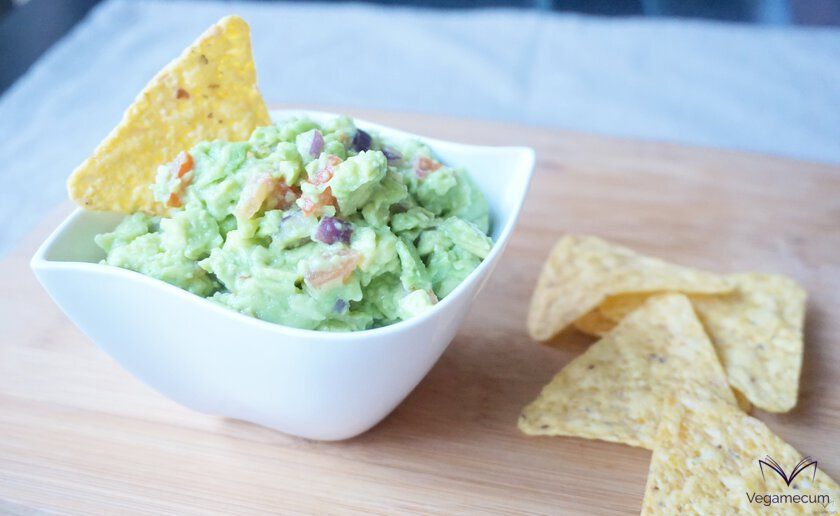 This sauce so easy to prepare and that has conquered so many people (is one of the most adept) is of Aztec origin, and its name, which is originally "ahuacamolli" in Nahuatl, is a combination of the words "ahuacatl" and "molli" which means, respectively, "avocado" and "mole" or "salsa".
Unlike the industrial guacamoles that are usually found in supermarkets, authentic guacamole does not have cheese, milk, or any other milk, since these are only used in order to use less avocado, which makes the flavor lose authenticity and the result is of very low quality (especially at a nutritional level).
Another strength of this sauce is, in addition to the richness of its ingredients, the fact that they are consumed raw, which allows us to benefit from 100% of the nutrients they contain.
Thus, being made mainly of avocado , it is rich in complex carbohydrates (which provide energy and have satiating power), lecithin , glutathione (antioxidant), fiber , omega 9 , vitamins E and group B ( B6 and B9 or folic acid ) , calcium , copper , iron , magnesium and potassium .
In addition, by bringing tomatoes and onions , we also provide lycopene , alliin , flavonoids , vitamins A and C , sulfur , phosphorus , sodium and, in smaller amounts, manganese , selenium and zinc .
Below you can see what ingredients you need and the steps to follow to make a homemade guacamole with an ideal flavor.
| | | |
| --- | --- | --- |
| Difficulty level | Preparation time | Rations |
| Easy | 10 m. | For 400 grams |
Ingredients
2 avocados
1/2 tomato
1/4 purple onion
1 cayenne chilli
juice of 1/2 lime
1/2 teaspoon salt
3 coriander leaves (optional)
Instructions
Cut the tomato, onion, cayenne pepper and cilantro into small pieces (the latter is optional) and toss them in a bowl.
Peel and debone the avocados, add them to the bowl and crush them until they are crushed, but not with mashed texture, but with the odd half-inch piece.
Add the salt and lime juice and stir to mix all the ingredients well. When we have it ready, we serve it in a bowl or in the same bowl.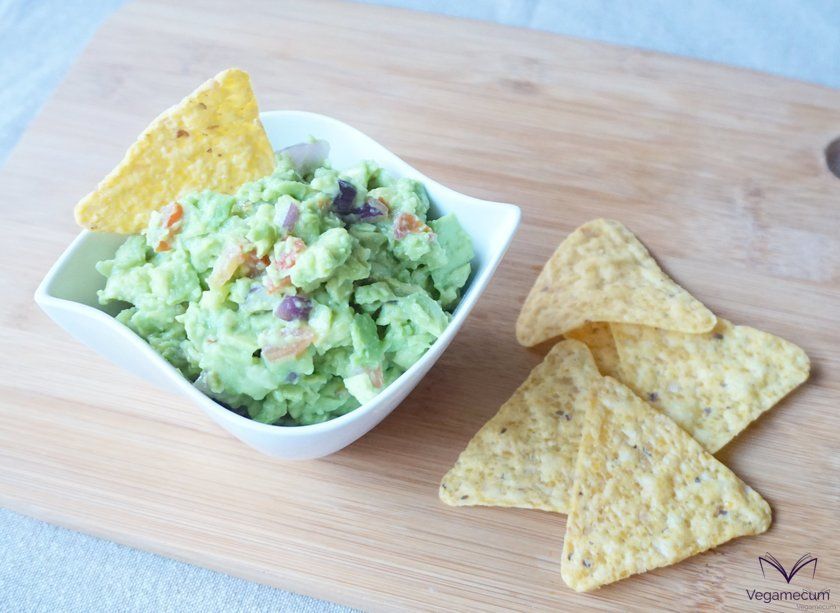 Notes
If you prefer, instead of using cayenne pepper, you can substitute this one for jalapeño.
If you do not have a file by hand, you can use lemon.
You can also prepare this guacamole with the chopper, although the final consistency will be more liquid.
The guacamole is a perfect sauce to accompany nachos, quesadillas , fajitas < / a> and tacos < / a>.
If you have any questions, you can leave it to us in the comments. And if you dare and want to show your creations to the world, do not hesitate to label us, we will love to see them through the networks!
Do you join us on social networks? You will find us on Facebook, Twitter, Instagram and Pinterest!