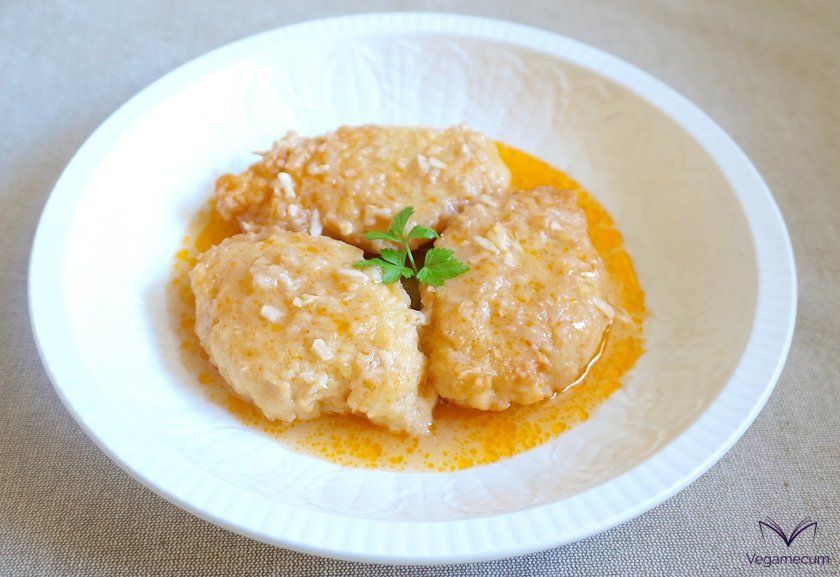 The cooked tortillas are an ideal dish to combat the low temperatures, since it is a stew with a warm and delicious flavor that brings a lot of energy.
These spongy tortillas and soft flavor, are impregnated by the fine sauce that, thanks to the sofrito that carries and the richness of its ingredients, is the most appetizing.
A quality to highlight the ingredients of this recipe, is that they are very simple and, therefore, very easy to find, since they are often used very often in everyday cooking.
In terms of nutrients, this dish provides carbohydrates , proteins , lecithin , fiber , isoflavones , omega 3 and omega 6 fatty acids, flavonoids , allicin , alliin , antioxidants such as lycopene and glutathione , vitamins C , E , K and group B ( B1 , B3 , B6 and B9 or folic acid ), sulfur , calcium , copper , phosphorus , magnesium , manganese , potassium , selenium , sodium and, in lesser amounts, iron and zinc .
Below you can see what ingredients you need and the steps to follow to make this dish so typical of Spanish cuisine, but in a lighter and healthier version, since it is also cholesterol-free.
| | | |
| --- | --- | --- |
| Difficulty level | Preparation time | Rations |
| Easy | 1 h. | For 8 units |
Ingredients
160 gr. bread crumb round machine (the previous day)
125 ml. soy milk
1 onion
2 cloves of garlic
1 tablespoon fried tomato
2 teaspoons salt
extra virgin olive oil (Smooth flavor)
2 tablespoons chickpea flour
250 ml. water
1 tablespoon vinegar
1 tablespoon corn starch
1 tablespoon wholemeal flour
Instructions
Open the bread in half and take as much crumb as possible to reach the necessary amount, put it in a bowl and reserve.
Put the 50 ml. water in another bowl, pour 1 teaspoon salt and add the chickpea flour and a tablespoon of vinegar to remove the flavor of chickpea flour. Beat with a fork until the ingredients are well integrated and the consistency is somewhat thick. We add the soy milk and beat again.
Once beaten, add bread crumbs and corn starch and mix well to form a dense dough.
We put to heat a pan with enough oil over medium heat and, when the oil is warm, we take portions of dough with a spoon and we go oval shape and we fry them in batches, leaving them to brown on both sides. As they are ready, we are going to place them on absorbent paper or in a colander so that they release the excess oil, and then we pass them to a pot that is a little deep.
Grate the garlic and onion, remove the oil that we used to fry the tortillas leaving about 3 tablespoons, and put it to heat over the fire again. When the oil is hot again, we toss the onion and the garlic and fry them until it is all poached. When the onion is transparent, add the tablespoon of flour and stir it so that it is refried a little.
Add the fried tomato, 200 ml. water, 1 teaspoon salt and stir again, put it in the pan where we have the tortillas and let it boil for 15 minutes over low heat. After this time, we put out the fire and serve.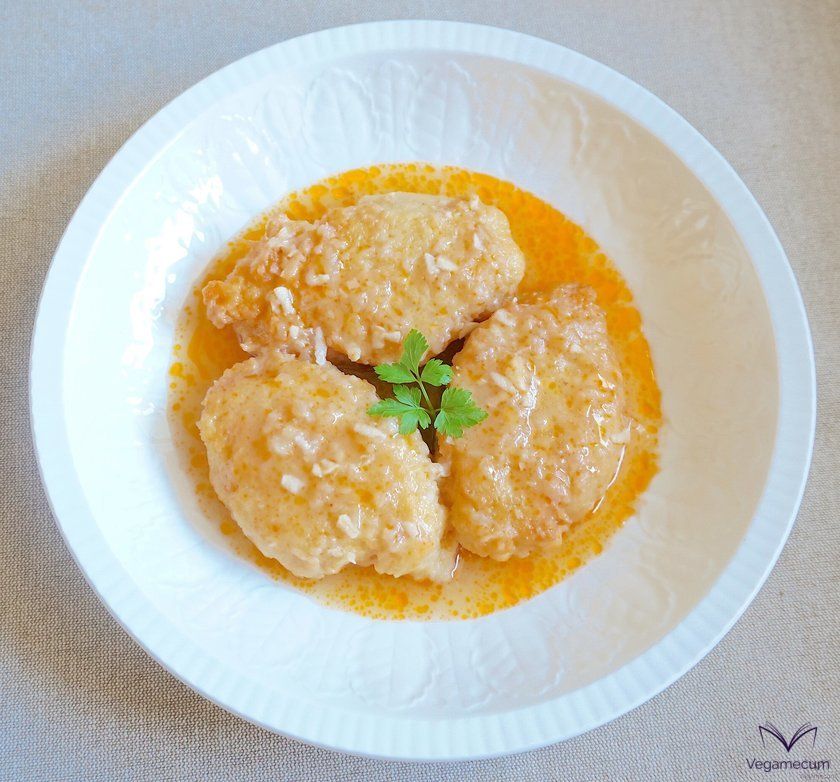 Notes
Make sure that the bread you use does not carry anything of animal origin, such as butter, milk, egg and / or mono and diglycerides of animal-derived fatty acids (e471).
If you can not find round bread, you can use another with similar characteristics. The most important thing is that the bread crumb is very thick.
You can use both wheat flour and rice flour.
If you have any questions, you can leave it to us in the comments. And if you dare and want to show your creations to the world, do not hesitate to label us, we will love to see them through the networks!
Do you join us on social networks? You will find us on Facebook, Twitter, Instagram and Pinterest!