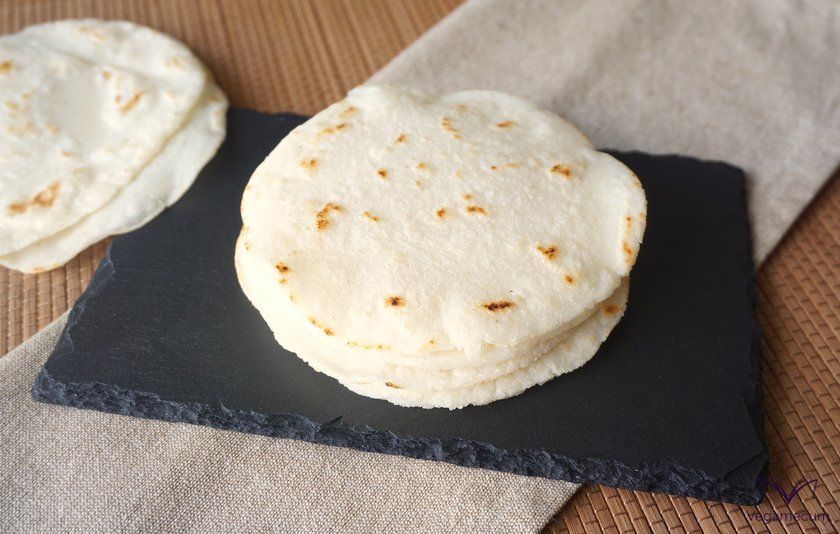 These Mexican corn tortillas are a very easy food to prepare, with only 3 ingredients and, so versatile, they serve to accompany countless dishes, from tacos to nachos, for which it will be enough to chop and fry them.
Tortillas are a dish native to Central America, Mexico being the country par excellence in terms of consumption, where its existence is known since, at least, the year 500 BC And it is one of the most representative ingredients of the country , although it is also a tradition to consume them in other countries such as Costa Rica, El Salvador, Guatemala, Honduras and Nicaragua, with small variations in their preparation depending on the place.
Mexican corn tortillas have a particular round and fine shape, since in the process of 'tortear' they flatten until obtaining a species of flat bread made with maize and with a thickness not superior to 2 mm.
A curious fact is the meaning of Tlaxcala, a state of central Mexico that in Nahuatl means "place of corn bread" or "place of corn tortilla", because it is believed that this could be an indicator that it is place of origin of this dish.
Corn flour, the main base of tortillas, is rich in carbohydrates , vitamins E , K and group B ( B1 , B7 and B9 or folic acid ), phosphorus , iron , magnesium , selenium , iodine and zinc .
Below you can see what ingredients you need and the steps to follow in order to make this essential Mexican cuisine.
| | | |
| --- | --- | --- |
| Difficulty level | Preparation time | Rations |
| Very easy | 45 m. | For 12 units |
* Plus 1 hour of rest
Ingredients
260 gr. nixtamalized corn flour
375 ml. water (warm)
1/2 teaspoon salt (optional)
Instructions
In a large bowl, toss the flour and salt and stir to mix well.
Add the water and mix with flour and salt, stirring with a spoon to form a dense and homogeneous mass that should be firm texture and elastic to the touch, neither dry nor sticky. We make a ball with the dough and let it rest in the bowl, covered with a cloth, for 1 hour.
When the dough has rested, we are taking portions of dough and forming small balls, about 5 cm. of diameter, trying to be smooth, without cracks.
On a flat surface, place a piece of baking paper and, on it, one of the balls. Cover the ball with another piece of baking paper and, with care, flatten it with the back of a flat plate to form a cake, making sure it is well flat and extended (about 2 mm thick and about 15 cm. diameter). If we see that the edges are too thick, we just smooth them with a roller or a clean glass bottle so that they are thin and prevent the tortillas from inflating when heated. Repeat the process with each of the balls until we have formed all the tortillas.
Put the pan on medium-high heat and heat the pancakes for 1 minute on each side to brown, watching that they do not burn. As we have them ready, we are placing them on a clean cloth and wrapping them tightly covered with it to prevent them from hardening and drying.
When we have them all finished, we serve them freshly made.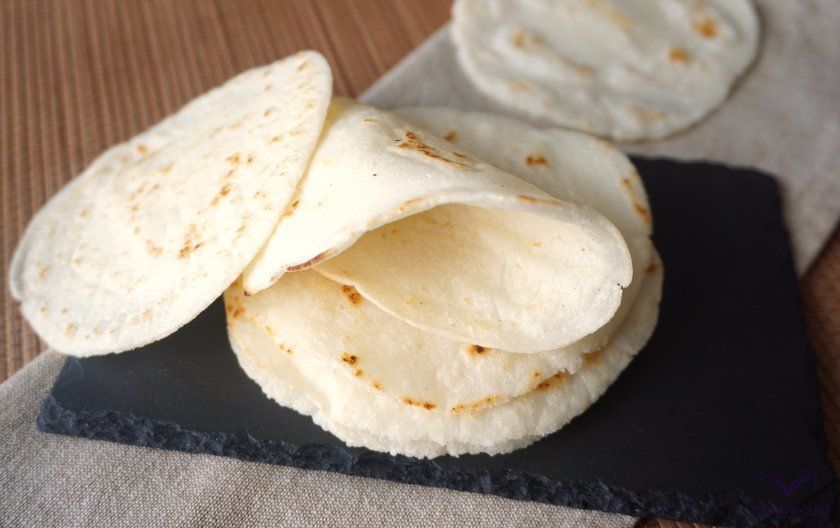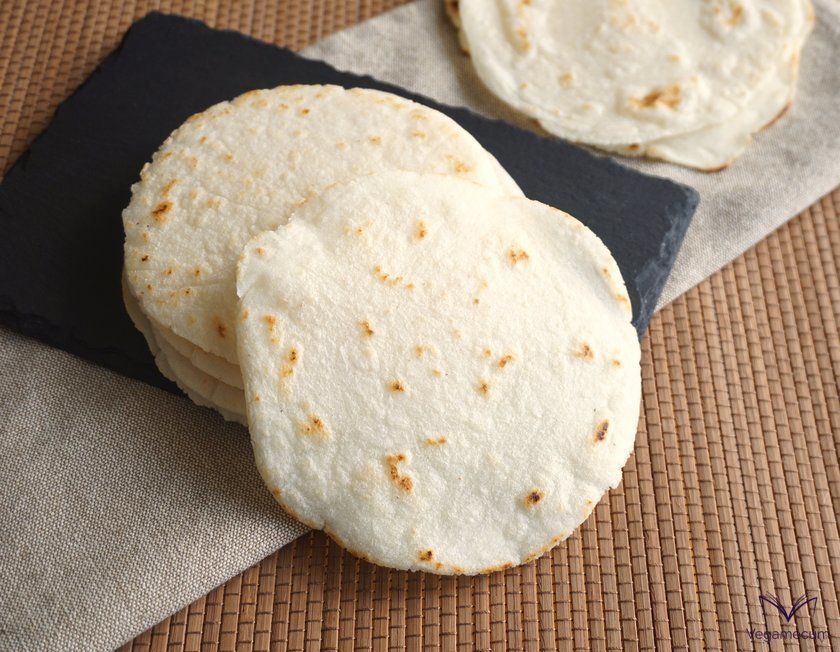 Notes
The ideal to make tortillas is nixtamalized corn flour, but if you do not find it, you can replace it with precooked white corn flour, although the result will not be exactly the same.
For what dishes, such as burritos, the ideal is to make tortillas of a larger diameter, so the balls that we form should also be larger.
If you prefer, you can also form the tortillas by flattening them with the palms of your hands, little by little and with great care.
When smoothing them, avoid doing it too much because they could be broken.
To keep the tortillas, you can keep them wrapped in a clean cloth tightly covered, put them in a tightly closed bag and put them in the fridge.
If you have any questions, you can leave it to us in the comments. And if you dare and want to show your creations to the world, do not hesitate to label us, we will love to see them through the networks!
Do you join us on social networks? You will find us on Facebook, Twitter, Instagram and Pinterest!