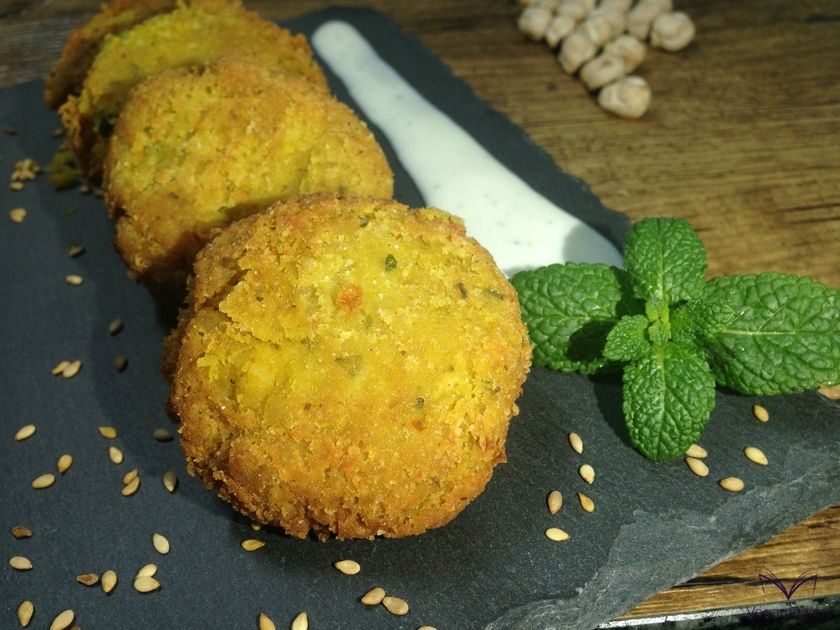 Is there a more delicious way to eat vegetables than falafel?
Falafel is one of the most exquisite dishes made with legume, since the magnificent combination of spices with which it is made gives it a really addictive flavor.
The main ingredient in this species of rounded kibble is the chickpea , which is a great source of energy rich in proteins with satiating power that contains high levels of lecithin and fatty acids (especially omega 6 ), as well as of fiber , folic acid and magnesium .
Therefore, chickpeas are ideal legumes to favor transit intestinal, to prevent cardiovascular diseases, to help reduce cholesterol and to strengthen bones.
Here are the ingredients you need and the steps to follow to be able to make this delicacy of Arab origin.
| | | |
| --- | --- | --- |
| Difficulty level | Preparation time | Rations |
| Easy | 1 h. y 20 m. | For 4 people |
Ingredients
300 gr. cooked chickpeas
1 onion
2 cloves of garlic
2 tablespoons parsley
1 tablespoon coriander
1/2 teaspoon salt
1 pinch of pepper
1 pinch of cumin
7 gr. chemical yeast
3 tablespoons chickpea flour
extra virgin olive oil
Instructions
First of all we wash, drain and chick the chickpeas in a bowl with the help of a mortar.
Chop the onion, garlic, parsley and cilantro, and add it to the bowl with the pepper, cumin and chickpea flour. Finally, add the yeast to the mixture and let it sit for half an hour.
After this time, put oil to heat in a pan and, while we take dough with a spoon, we form small balls and shakes a little with your hands.
Finally, when the oil is hot but without getting to smoke, fry them until golden brown (about 3 and 4 minutes per side approximately). When they are ready, we remove them from the fire by placing them on absorbent paper and, when they have lost the excess oil, we serve them.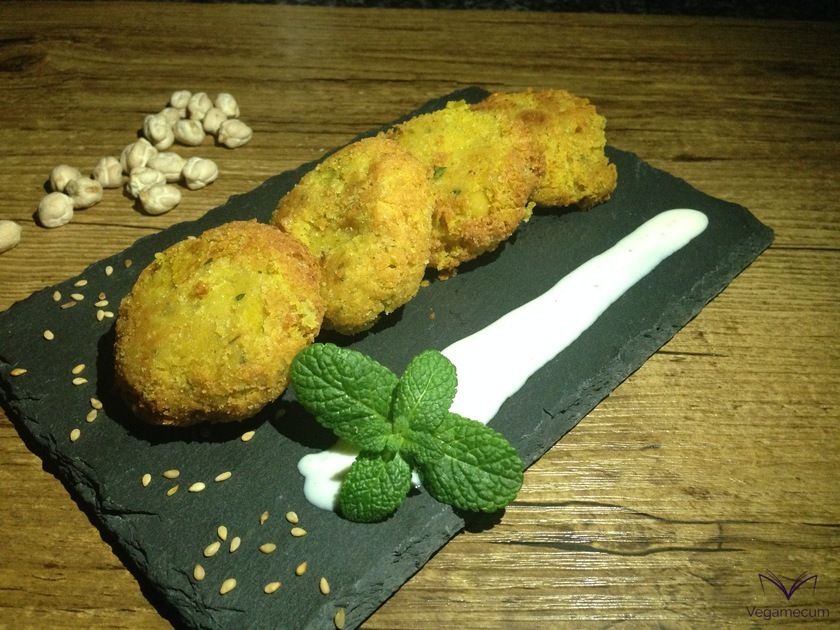 Notes
If when frying the falafel you see that they fall apart, you can add one more spoonful of chickpea flour or those that you need until they are perfect.
The ideal is to accompany them with a rich vegetable yogurt sauce .
If you have any questions, you can leave it to us in the comments. And if you dare and want to show your creations to the world, do not hesitate to label us, we will love to see them through the networks!
Do you join us on social networks? You will find us on Facebook, Twitter, Instagram and Pinterest!