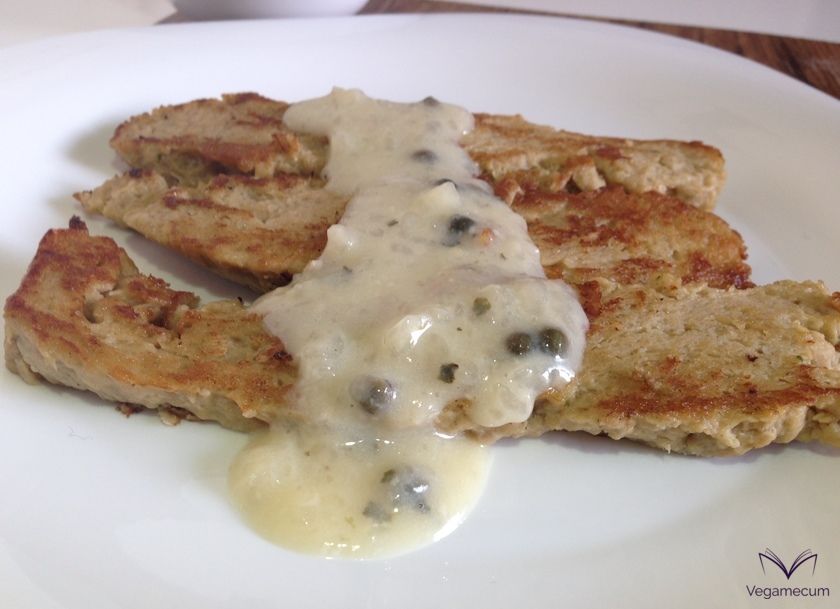 There are dishes that stand out above others, especially those that are more healthy and sustainable versions of others, like this seitan with green pepper.
And it is usually believed that only with vegetable ingredients can not make tasty dishes, which draws attention to the fact that what makes a dish special are the dressings, which are mostly made only with ingredients from vegetable origin (spices, stir-fries, wine ...).
This is precisely what makes it very easy to make substitutions and thus be able to achieve, not only an optimal flavor, but also a greater and better nutritional contribution.
This seitan in pepper sauce is one of those dishes that changes the vision that many people usually have about 100% vegetarian food because it allows them to enjoy a very rich flavor without having to use anything animal.
Green pepper , which is the immature grain of black pepper, is the most aromatic and the least spicy of peppers and, among its properties, it stands out that it is digestive, which lowers cholesterol and improves the cardiovascular system.
Thanks to the flavonoids that it contains and its richness in both vitamin C and beta carotene , it is also very antioxidant, so it fights the aging of the organism preventing the oxidation of the cells and favoring that they work correctly.
On the other hand, we already talk in another entry about the good alternative to meat, which is seitan , since it is a very good source of protein   with a lot of lecithin , a lot of calcium and a lot of potassium , which also provides a dose of magnesium and iron and which, moreover, is low in sodium , contains only a few calories and is free of cholesterol and saturated fats.
Below you can see what ingredients you need and what steps you have to follow in order to enjoy this delicious green pepper seitan.
| | | |
| --- | --- | --- |
| Difficulty level | Preparation time | Rations |
| Easy | 30 m. | For 2 people |
Ingredients
250 ml. vegetable broth
1 tablespoon green peppercorns (pickled)
2 tablespoons extra virgin olive oil
Instructions
Pour a tablespoon of oil in a pan, drain well the pepper and sauté a couple of minutes.
Add the vegetable broth and vegetable cream, stir and cook over low heat until the sauce thickens.
While the sauce is done, put some oil in another pan, fillet the seitan in 4 pieces and we grill it. Once the steaks are done, we take them out and put them on a plate.
When the sauce is ready, we cover the steaks with it and serve.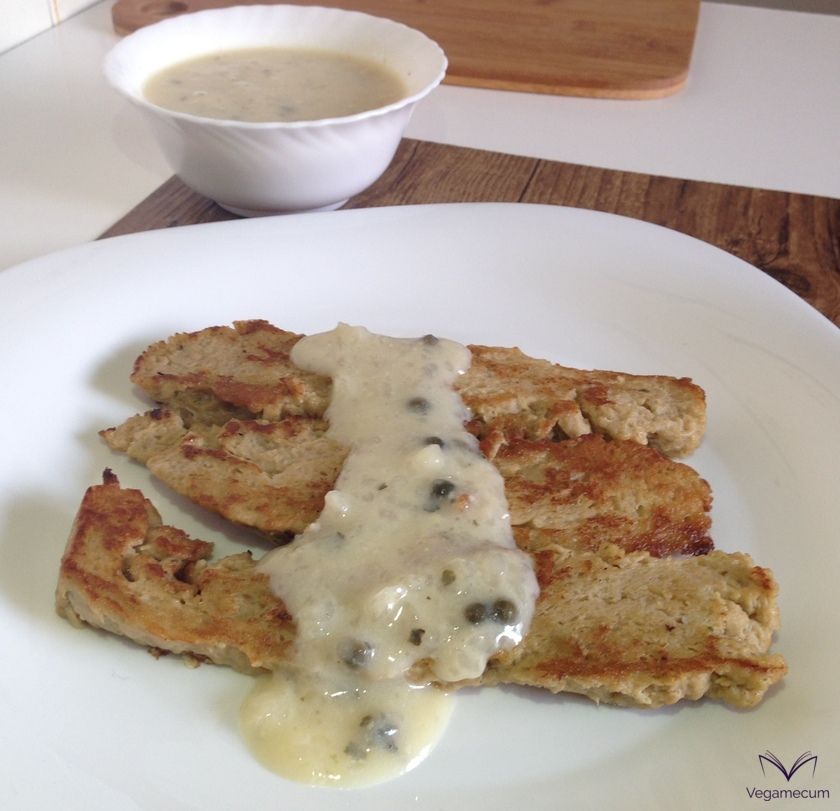 Notes
If you can not find pickled green pepper, you can prepare it by cooking the dry beans for 30 minutes in salted water and, once hydrated, passing it to an airtight jar with a mixture of water and vinegar (same amount of water as vinegar, previously boiled), and let cool.
In case you want to get a smoother flavor, you can add a teaspoon of vegetable margarine to the sauce. It will only be necessary to add and remove well.
If you prefer that the seitan is more juicy, you can also put the steaks inside the sauce to absorb it better.
If you have any questions, you can leave it to us in the comments. And if you dare and want to show your creations to the world, do not hesitate to label us, we will love to see them through the networks!
Do you join us on social networks? You will find us on Facebook, Twitter, Instagram and Pinterest!