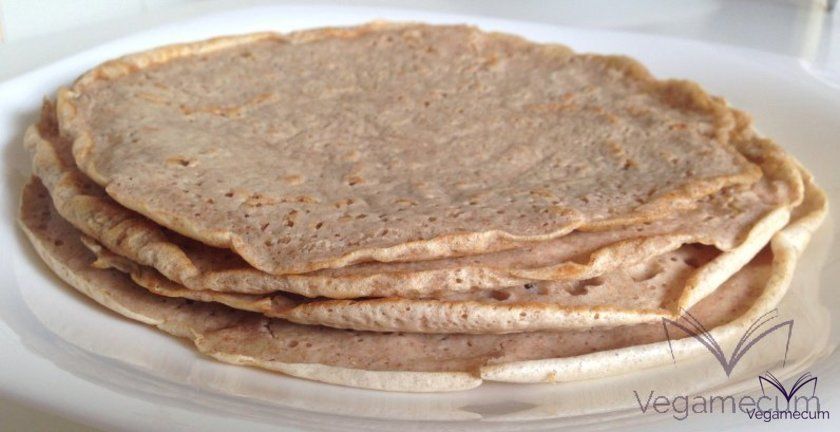 One of the things they like the most and the easiest things to do is crêpes. And they are very versatile: the same can be filled with our favorite vegetables that with a delicious cocoa cream, condensed vegetable milk, sweeten vegan milk or with our favorite jam, since they adapt perfectly to salted fillings as well as sweet fillings; with the only variation of salt or sugar when making them.
These crêpes, in addition, to not take neither animal milk, nor egg, are much healthier, since we saved the fat and harmful effects of the milk, and the cholesterol of the eggs.
In this way, we can enjoy a whim without so many remorse for 3 reasons: we will be eating less fat, we will not be so indigestible, and we will have the certainty that no animal has suffered for its elaboration.
Then you will see how easy they are to do and how quickly they are ready.
| | | |
| --- | --- | --- |
| Difficulty level | Preparation time | Rations |
| Very easy | 45 m. | For 3 people |
For sweet crêpes
150 gr. integral flour
150 ml. soy milk
125 ml. water
30 ml. extra virgin olive oil
1/2 tablespoon brown sugar
1 chemical yeast envelope
Instructions
Mix all the ingredients in a bowl and beat with the help of an electric mixer until there is a soft dough without lumps. We filmed it and let it sit half an hour in the fridge.
We put to heat a non-stick pan and brush the bottom and sides with a few drops of oil.
We put a little dough (the equivalent of a saucepan) in the center of the pan and move it so that it extends all over the bottom.
With the medium gas fire, we wait for about 3 minutes and turn around so that it cooks on the other side.
We return to grease the pan and return to take another dip of dough, and so until we have done all.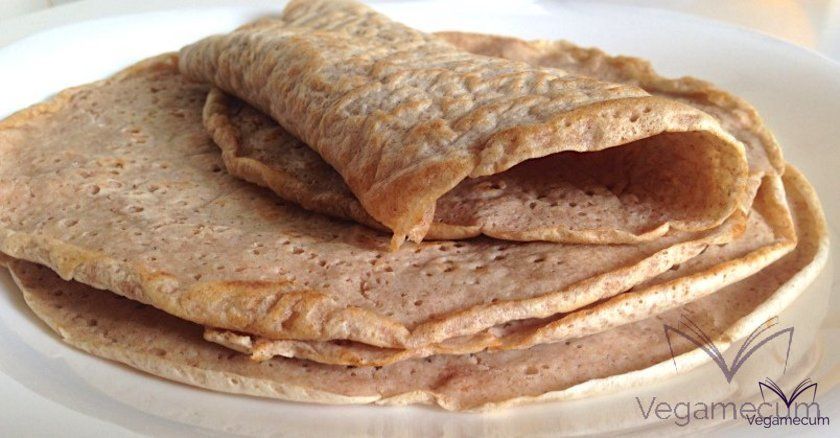 Notes
If you want to make them gluten-free, all you have to do is substitute whole wheat flour for whole buckwheat flour.
If you do not have a brush by hand, you can grease the pan with kitchen paper.
If you have any questions, you can leave it to us in the comments. And if you dare and want to show your creations to the world, do not hesitate to label us, we will love to see them through the networks!
Do you join us on social networks? You will find us on Facebook, Twitter, Instagram and Pinterest!