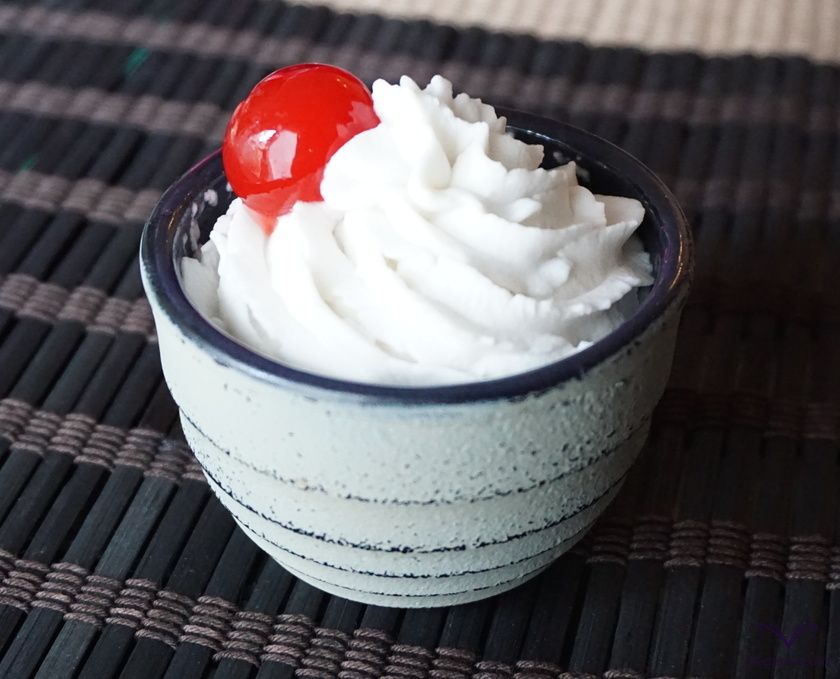 The whipped cream is one of the essential in confectionery, as it allows us to make sweets and desserts with a creamy filling and striking toppings.
If what we want is to achieve a healthier and more sustainable version than conventional cream, we only have to substitute ingredients of animal origin for 100% vegetable ingredients.
In this case, we only need 3 ingredients that are also completely natural and very easy to find.
On the other hand, this cream can also be used to make sweet recipes that do not require a whipped cream, but simply liquid. To do this, we will only have to beat for less time, until the ingredients are mixed well but preventing it from being assembled.
As for its properties, as it is made with coconut milk , it contains vitamins of group B ( B1 , B2 , B3 , B5 and B6 ), phosphorus , potassium , selenium and chromium .
Below you can see what ingredients you need and what steps you have to follow to be able to enjoy this delicious basic to fill and / or decorate your sweets and desserts.
| | | |
| --- | --- | --- |
| Difficulty level | Preparation time | Rations |
| Very easy | 5 m. | For 200 milliliters |
* Plus a minimum of 4 hours of refrigeration
Ingredients
1 can coconut milk
3 tablespoons icing sugar
1/2 teaspoon vanilla essence
Instructions
We put coconut milk in the fridge for a minimum of 4 hours.
We put the solid part of the coconut cream in a large container and beat a little with the rods at medium speed.
Add the sugar and the vanilla extract and beat for a couple of minutes, until you get a smooth and fluffy texture.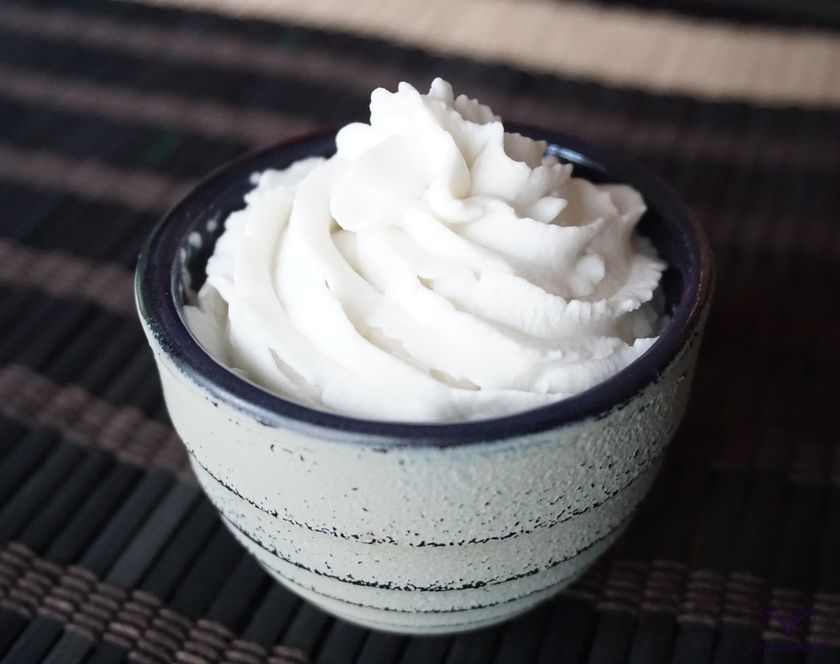 Notes
To obtain a good consistency, it is important that the coconut milk contains a percentage of coconut between 50% and 75%.
If you do not have sugar glas by hand, you can do it yourself by passing the sugar through a coffee grinder.
We also recommend that both the container and the rods you are going to use, are cold so that the cream takes a better texture (you can put a few minutes in the fridge).
If you have any questions, you can leave it to us in the comments. And if you dare and want to show your creations to the world, do not hesitate to label us, we will love to see them through the networks!
Do you join us on social networks? You will find us on Facebook, Twitter, Instagram and Pinterest!