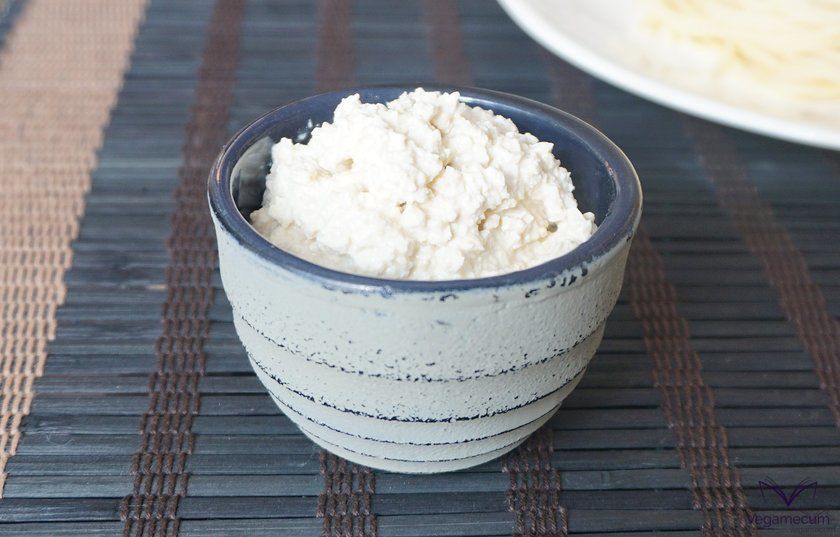 This cottage cheese or ricotta vegan is tender and lumpy texture, and very neutral flavor. This makes it ideal for use in both sweet and salty recipes.
The result is very similar to cottage cheese of animal origin but without harmful fats for our body and, as it is totally vegetable, it is also free of cholesterol and lactose.
It is super easy and quick to make and, if we also add a little garlic and oil, we get the perfect ricotta to use in pasta dishes such as spaghetti or macaroni, stuff ravioli and tortellini, or add to pizzas and calzones.
As for its nutrients, it provides us complete proteins , fiber , isoflavones , lecithin , omega 3 fatty acids, vitamins E , K and group B ( B1 , B2 , B3 , B6 and B9 or folic acid ), chromium , lithium , vanadium , copper , molybdenum , manganese , phosphorus , potassium , magnesium , zinc and a lot of calcium .
Below you can see what ingredients you need and the steps to follow to make this versatile vegan cheese.
| | | |
| --- | --- | --- |
| Difficulty level | Preparation time | Rations |
| Very easy | 5 m. | For 250 grams |
Ingredients
200 gr. tofu
50 gr. natural soy yogurt without sweetening
1 tablespoon nutritional yeast
1 teaspoon lemon juice
1 tablespoon extra virgin olive oil (optional)
1/2 teaspoon salt
1 clove of garlic (optional)
Instructions
Put all the ingredients in the glass of the chopper and chop everything well until it is mixed evenly, ensuring that the tofu is lumpy and with the characteristic texture of ricotta cheese.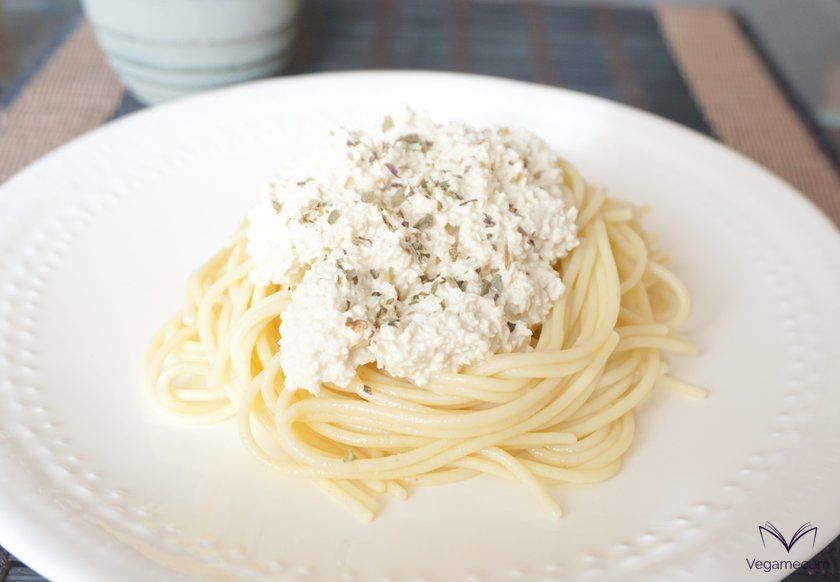 Notes
This ricotta cheese can be kept in the fridge in a covered container, and it lasts up to 2 days.
When used in pasta dishes or pizzas, you can add, in addition to garlic and oil, a little fresh basil to make it even more tasty, as well as sprinkle a little vegan parmesan above.
If you have any questions, you can leave it to us in the comments. And if you dare and want to show your creations to the world, do not hesitate to label us, we will love to see them through the networks!
Do you join us on social networks? You will find us on Facebook, Twitter, Instagram and Pinterest!