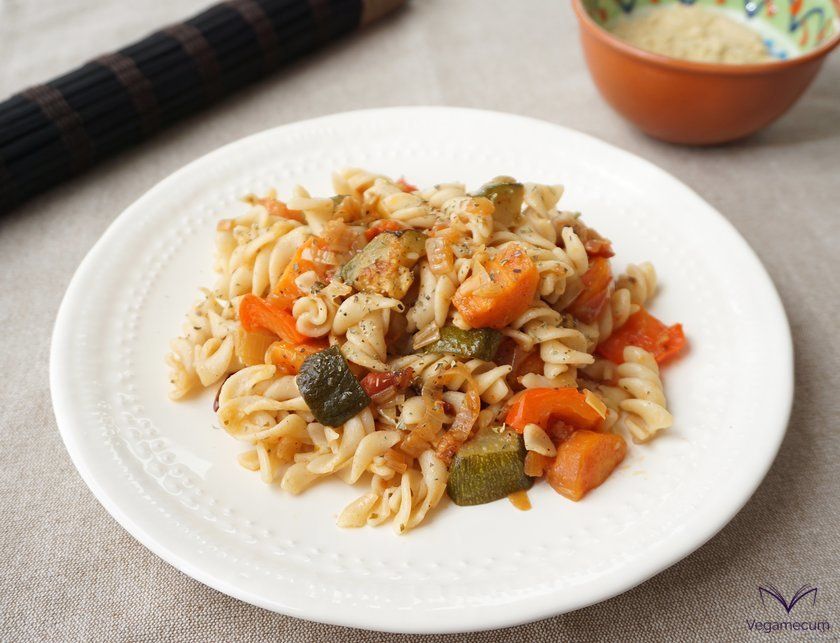 This recipe is very simple to prepare, with a juicy result and delicate spicy notes and an irresistible flavor reminiscent of oriental cuisine.
And is that among its ingredients is ginger, a rhizome of aroma and spicy flavor very used in Asian cuisine and that gives the dishes a warm and comforting touch, making it, in addition, in an exotic and delicious way.
Also, ginger is an ingredient of high nutritional value, as it is rich in flavonoids , curcumin , vitamin C and vitamin B3 or niacin , boron , cobalt , chromium , phosphorus , manganese , silicon and zinc .
Thus, this dish is, thanks to the set of its ingredients, rich in beta carotene , amino acids , fiber , flavonoids , lycopene , carbohydrates , allicin , alliin , omega 9 fatty acids, essential oils , curcumin , vitamins A , C , E , K and of group B ( B1 , B2 , B3 , B6 and B9 or folic acid ); sulfur , boron , calcium , cobalt , copper , chromium , phosphorus , iron , magnesium , manganese , potassium , selenium , silicon , sodium , iodine and zinc .
Below you can see what ingredients you need and the steps to follow in order to make a different and very tasty pasta dish.
| | | |
| --- | --- | --- |
| Difficulty level | Preparation time | Rations |
| Easy | 45 m. | For 2 servings |
Ingredients
180 gr. integral spirals
1 carrot
1/2 red pepper
1/2 zucchini
1 Leek
1 purple onion
1 tomato
2 teaspoons salt
1 teaspoon oregano
1/2 teaspoon pepper (ground)
1 teaspoon ginger (grated)
1 cayenne chilli (little)
4 tablespoons extra virgin olive oil
2 cloves of garlic
Instructions
In a saucepan, put water to heat with half the salt and, when it starts to boil, we throw the spirals and let them cook for the time specified by the manufacturer. After this time, we took out the spirals, we passed them through cold water and we drained them well. We reserve
Peel the onion, cut it very small and do the same with the garlic. We reserve
Wash the leek and cut into thin slices. We wash and peel the carrot and cut it in the same way, in thin slices. We reserve
Wash the pepper and zucchini and cut into rectangles about 2 cm. long. Wash the tomato and cut it into cubes. We also reserve.
In a pan, put the oil to heat over medium heat and, when it is warm, take the garlic and onion, stir and leave a couple of minutes to pochen.
Add the leek, stir and let it to be done for 5 minutes on low heat so it does not burn.
Add the rest of the vegetables, the spices, the grated ginger, the cayenne and the salt, stir everything well and let it be done over medium heat for 15 minutes so that the vegetables soften. After this time, we take the spirals, mix with the vegetables and serve.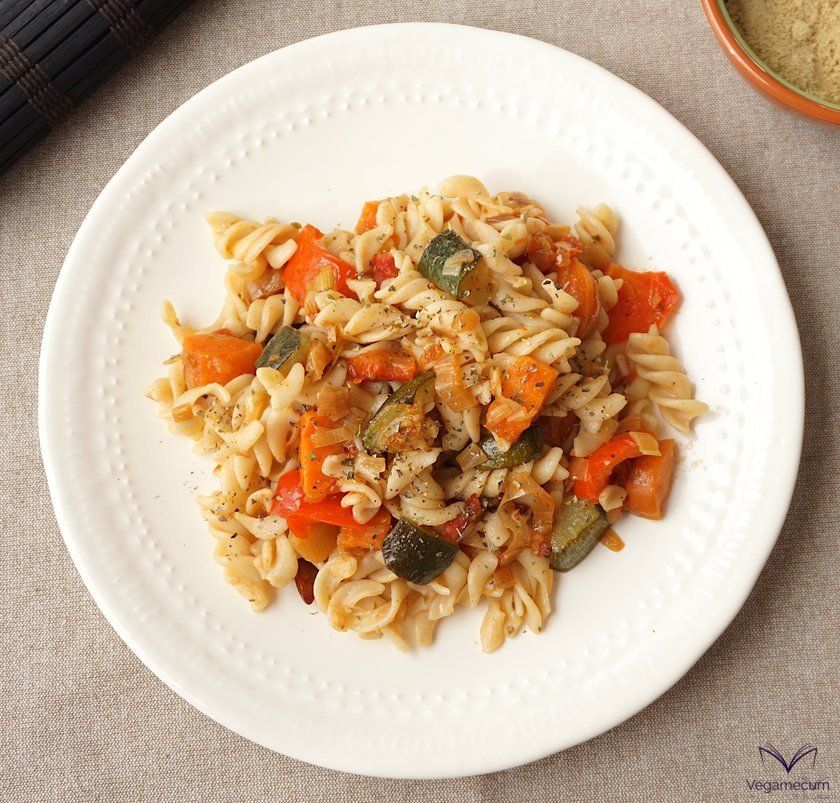 If you have any questions, you can leave it to us in the comments. And if you dare and want to show your creations to the world, do not hesitate to label us, we will love to see them through the networks!
Do you join us on social networks? You will find us on Facebook, Twitter, Instagram and Pinterest!