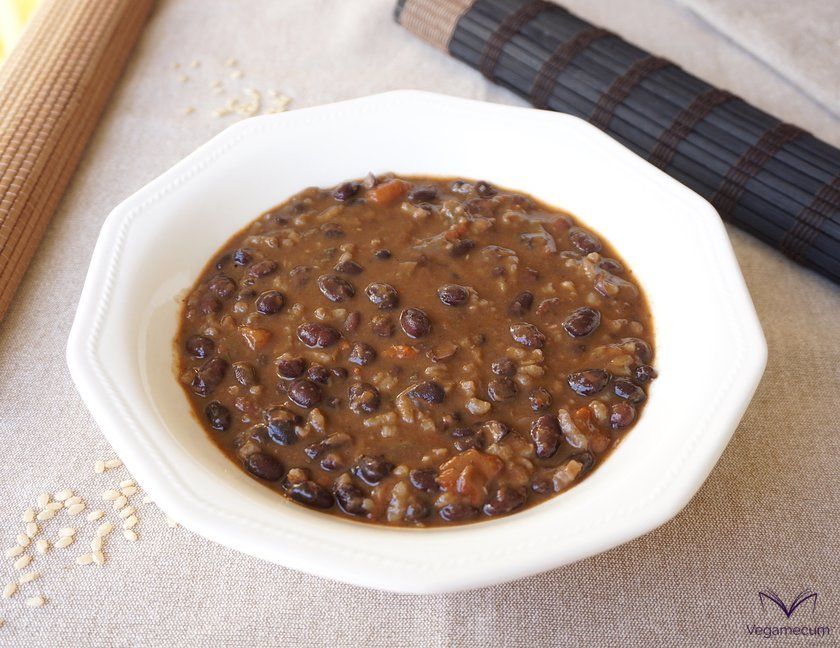 This is a different stew, where the mild spicy notes make it a delicious dish that is especially ideal to combat the cold temperatures and when it appears that something tasty and with a burning point.
And it is that its warmth accentuates the flavor that is derived from the great wealth of ingredients that conform it, which endows it with a great variety of nuances.
This abundance of components, in addition to creating a full-bodied stew, makes it a very complete dish thanks to the combination of legume and cereal and the contribution of the various vegetables it contains.
Thus, this dish is rich in complete proteins , carbohydrates , flavonoids , allicin , alliin , apiin , apigenin , fiber , essential oils , beta carotene , lycopene , omega 9 fatty acids, vitamins A , C , E , K and group B ( B1 , B2 , B3 , B5 , B6 and B9 or folic acid ), sulfur , calcium , phosphorus , iron , magnesium , manganese , potassium , selenium , sodium , zinc and, to a lesser extent, copper .
Below you can see what ingredients you need and the steps to follow to make an original stew, complete and very, very tasty.
| | | |
| --- | --- | --- |
| Difficulty level | Preparation time | Rations |
| Easy | 3 h. | For 3 people |
* Plus 12 hours of hydration
Ingredients
300 gr. black beans
1 potato
1 branch of celery
1 Leek
1 carrot
1 purple onion
1/2 red pepper
1/2 green pepper
1 bay leaf
1 branch of parsley
3 cloves of garlic
1 teaspoon cumin (ground)
1 teaspoon sweet paprika
1 cayenne chilli (little)
1 teaspoon salt
1 and 1/2 l. water
50 ml. extra virgin olive oil
70 gr. rice
Instructions
We put the beans in soaking for 12 hours.
After this time, drain the beans, wash them and put them in a pan with the water. We reserve
Peel the carrot, chop it and add it to the casserole with the beans. We do the same with the potato.
Peel the onion and cut it finely and do the same with the leeks and peppers.
We put the oil in a pan and, when it is hot, cook the onion, leek and peppers for 5 minutes. After this time, we crush everything and throw it into the pot along with the rest of the ingredients.
Press the garlic and add it to the pot next to the laurel, spices, cayenne pepper and salt. We give a few laps and let it cook over medium heat for 1 hour and 30 minutes.
Add the rice, stir and let the stew sit for 30 more minutes. After this time, extinguish the fire and serve hot.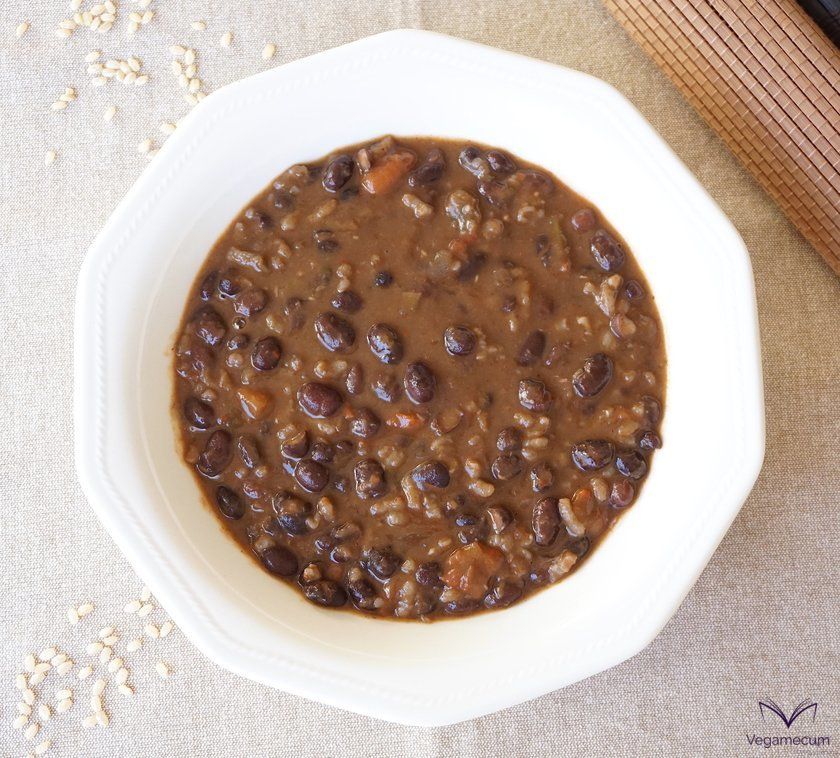 If you have any questions, you can leave it to us in the comments. And if you dare and want to show your creations to the world, do not hesitate to label us, we will love to see them through the networks!
Do you join us on social networks? You will find us on Facebook, Twitter, Instagram and Pinterest!