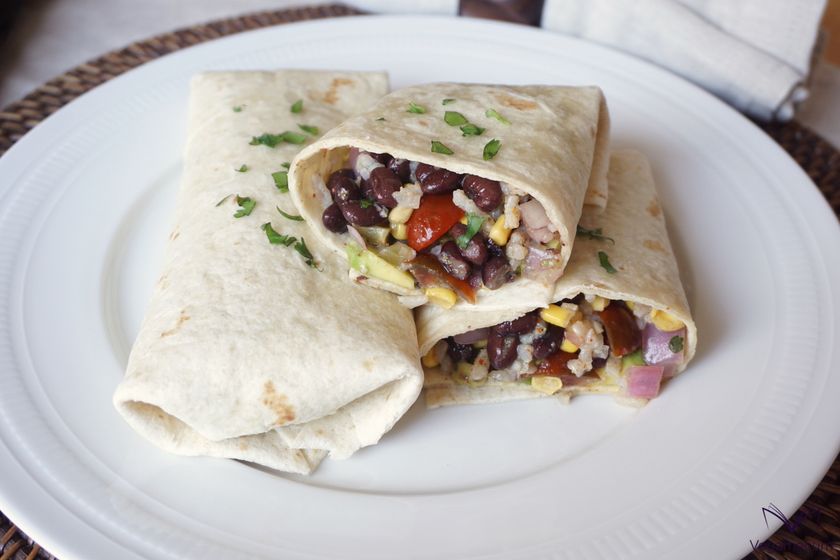 These burritos stand out for their delicious fresh flavor with acidic and spicy touches, since the ingredients that make them up provide them an irresistible mixture of explosive and refreshing flavor. In addition, they are ideal to carry and enjoy them at any time and place.
This recipe is very simple, very, very easy to prepare and is ready in just half an hour. On the other hand, it has a very interesting nutritional profile, since it is high in protein and very energetic.
More specifically, these burritos are rich in proteins, carbohydrates, flavonoids, lecithin, glutathione (antioxidant), lycopene, gamma aminobutyric acid (GABA), fiber, omega 9 fatty acids, beta carotenes, allicin, alliin, essential oils, polyphenols, terpenoids (antioxidants), cinnamic acid, acetic acid, beta-cryptoxanthin, vitamins A, C, E, K and group B (B1, B2, B3, B6, B7 and B9 or folic acid) sulfur, calcium, copper, phosphorus , iron, magnesium, manganese, potassium, selenium, sodium, and zinc.
Below you can see what ingredients you need and the steps to follow in order to make delicious and super nutritious vegan burritos.
| | | |
| --- | --- | --- |
| Difficulty level | Preparation time | Rations |
| Very easy | 30 m. | For 4 units |
Ingredients
240 gr. black bean (cooked)
70 gr. cooked corn
75 gr. boiled rice
1 avocado (big)
6 cherry tomatoes
1 red onion
2 garlic cloves
1 jalapeño (pickled)
1 lime juice
1 tablespoon coriander (chopped)
1 teaspoon salt
1/4 teaspoon cayenne pepper (ground)
1 teaspoon cumin (ground)
1/2 teaspoon pepper (ground)
4 wheat tortillas
Instructions
Wash the coriander and chop it finely. Set aside.
Mince the garlic and set aside.
Chop the onion into small cubes and set aside too.
Wash the tomatoes, cut them into four pieces and set aside as well.
Remove the seeds from the jalapeño and cut it into small pieces.
In a large bowl, add the boiled rice and add the beans, corn, onion, jalapeño and tomato and stir so that all the ingredients are mixed well.
Then add the salt, cumin, garlic, cayenne and pepper, add the lime juice and stir everything so that the flavors are well integrated.
Heat the tortillas as indicated on the package and place them on a flat and clean surface. Place the mixture in the center of each one, lengthwise.
Cut the avocado in half, then cut it into slices, and add it over the filling of each of the tortillas. Next add a little chopped coriander on top.
When all the tortillas are filled, close them starting by folding one of the narrower ends inwards, continue along the elongated side, fold the other narrow side and, finally, roll the burrito on itself to finish closing it. When all the burritos are closed, serve them.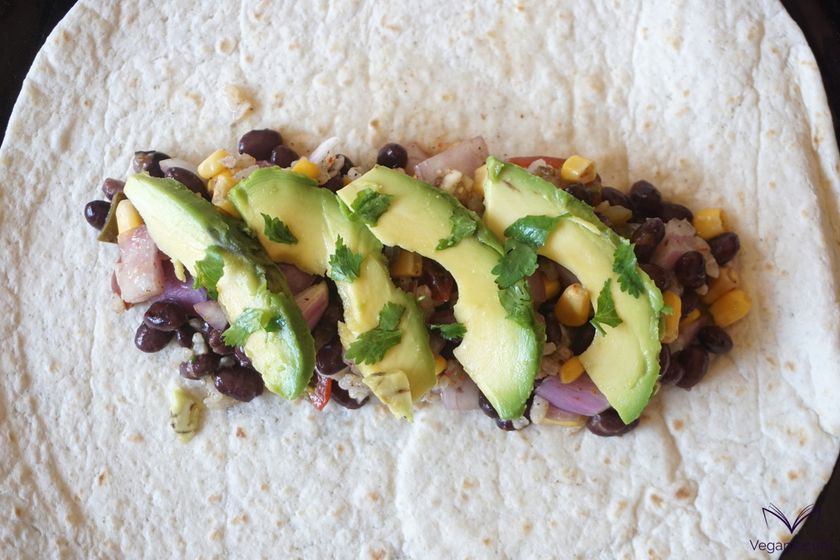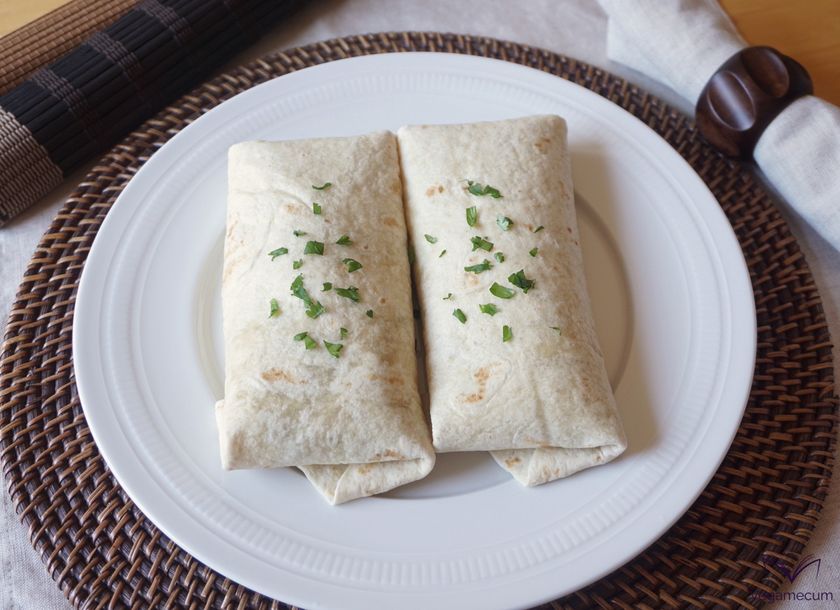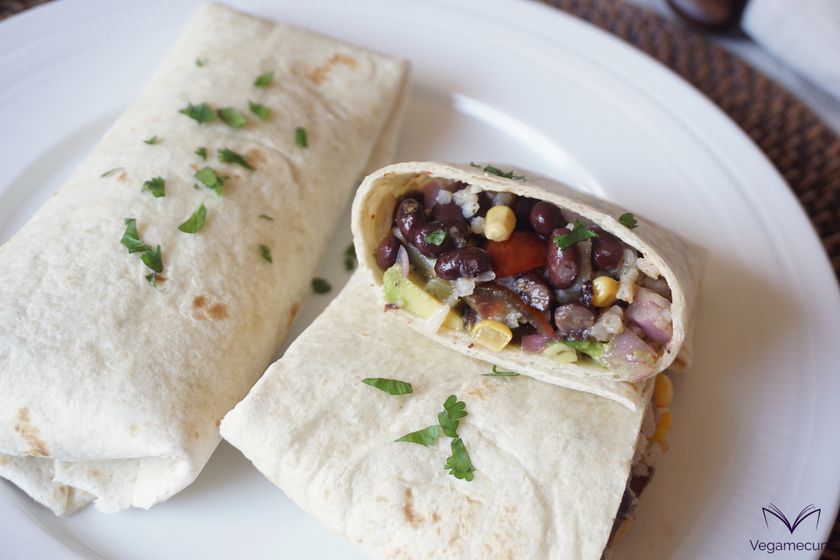 If you have any questions, you can leave it to us in the comments. And if you dare and want to show your creations to the world, do not hesitate to label us, we will love to see them through the networks!
Do you join us on social networks? You will find us on Facebook, Twitter, Instagram and Pinterest!