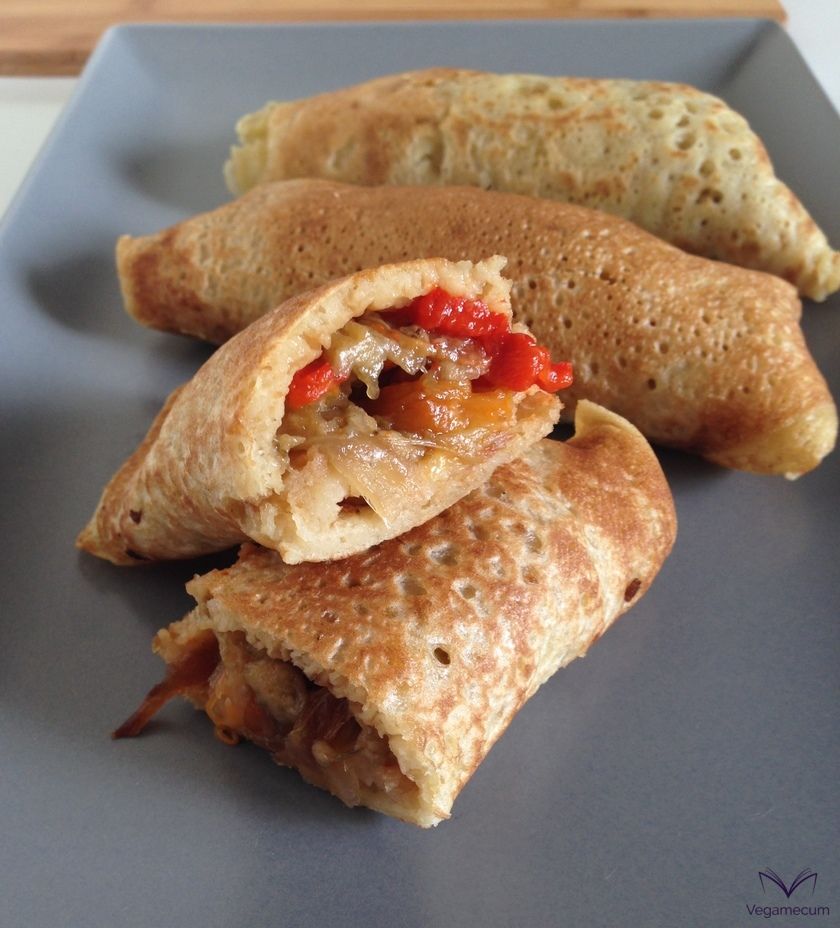 For those who do not decide between sweet crêpes or salty crêpes, the ideal thing is to opt for some salty crêpes full of sweet hints: crêpes stuffed with peppers and caramelized onions .
By wrapping sweet vegetables in a salted crêpe and caramelizing the onion, we obtain a contrast that satisfies both the sweet and the salty cravings, although the latter is the one that prevails.
Thanks to its ingredients, this dish provides vitamins A , C , E , B6 and B9 ( folic acid ), minerals such as potassium , phosphorus , magnesium , calcium , sodium and sulfur , and other nutrients such as lycopene , beta carotene , tryptophan , flavonoids and fiber .
Then we leave the ingredients and the steps to follow so that you can make the filling of these crêpes, while in this link you will find the recipe to make the crêpes dough if you need it.  
| | | |
| --- | --- | --- |
| Difficulty level | Preparation time | Rations |
| Easy | 30 m. | For 2 people |
Ingredients
1 green pepper
2 onions
1 tablespoon brown sugar
2 tablespoons extra virgin olive oil
4 tablespoons extra virgin olive oil
1 pinch of salt
Instructions
We heat a tablespoon of oil in a pan over medium heat while cutting the onion into rings. When the oil is tempered, we toss the onion and let it poach.
When the onion is transparent, we remove the sugar and stir to mix well. We lower the heat and let it go slowly. When all the liquid has been absorbed, we extinguish the fire and reserve.
In another frying pan we toss the rest of the oil, we put it to heat and we throw the peppers washed, without seeds and cut in strips. Let cover over medium heat and we go around occasionally, checking that they do not burn.
When we have the peppers done, drain the excess oil from the pan and add the onion confit. We give a few laps to mix everything and then fill the crêpes.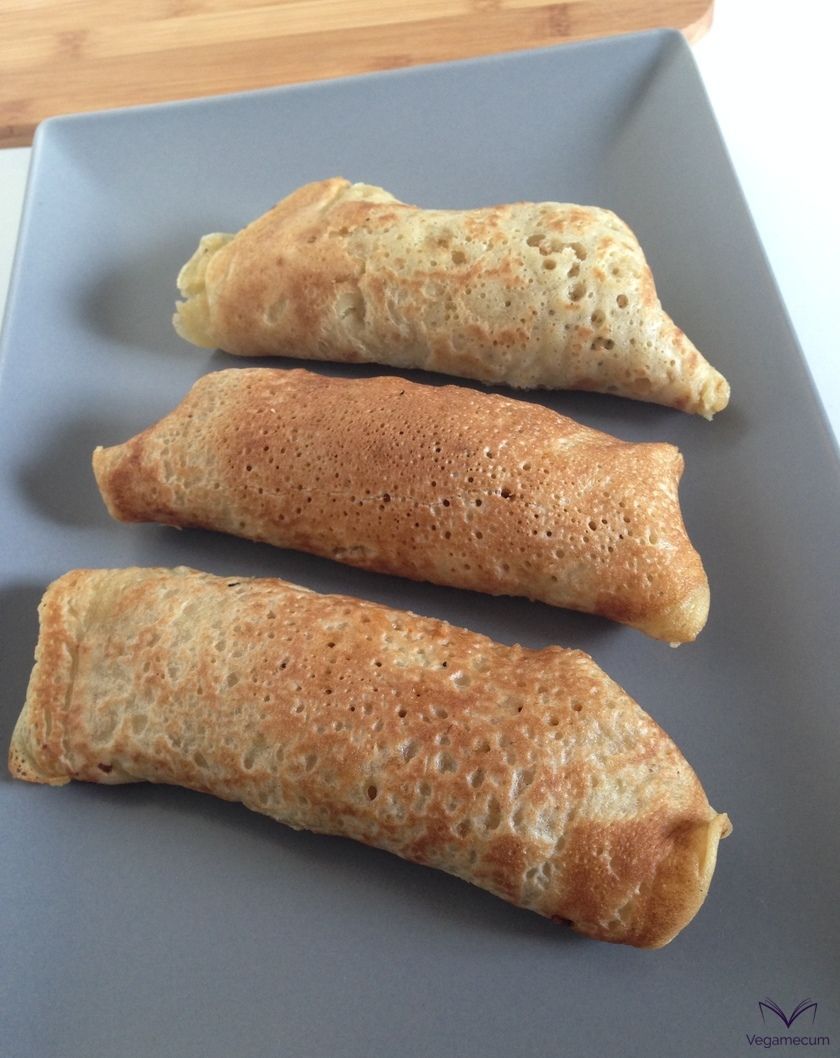 Notes
If you have any questions, you can leave it to us in the comments. And if you dare and want to show your creations to the world, do not hesitate to label us, we will love to see them through the networks!
Do you join us on social networks? You will find us on Facebook, Twitter, Instagram and Pinterest!