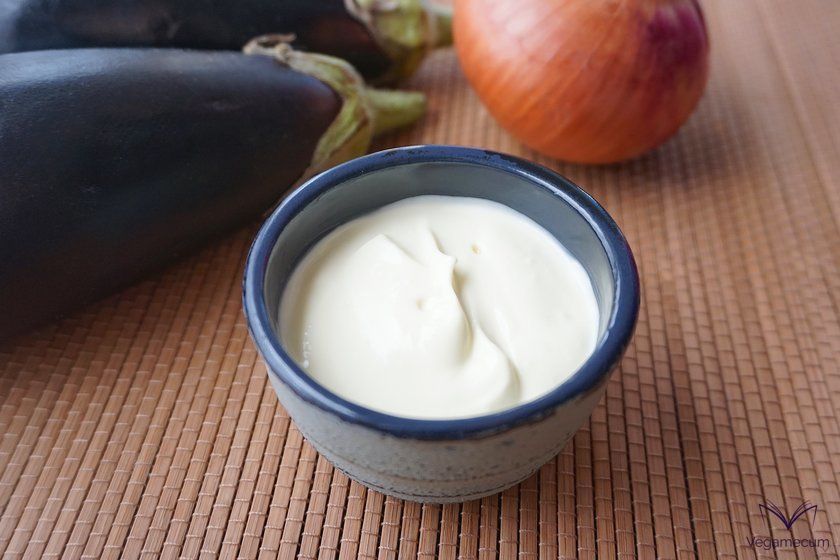 Mayonnaise or mayonnaise is a sauce from Mahon (Menorca, Balearic Islands) which has been recorded since at least the year 1750. It is a sauce very similar to alioli , but does not use garlic in its preparation, so that its flavor is much softer and lighter.
Despite its origins, following the French invasion of the island of Menorca, the name of the sauce began to spread like mayonnaise, as the French called it to break the diphthong in pronunciation. This is how it also happened to be known in the Anglo-Saxon countries and in the areas where until now they did not know the sauce and the origin of it.
There are two ways to make mayonnaise: with lemon and without lemon; but the added value of this recipe in particular is that for its preparation is not used or egg, or milk, so the mayonnaise that is obtained is free of cholesterol, trans fat, lactose and casein, thus being healthier and with a finer and delicate flavor.
This is a sauce rich in proteins , isoflavones , lecithin , flavonoids , omega 3 and omega 9 fatty acids, fiber , antioxidants such as beta carotene ; vitamins C , E , K and folic acid , calcium , phosphorus , magnesium and potassium .
Below you can see what ingredients you need and the steps to follow in order to make one of the most consumed sauces around the world.
| | | |
| --- | --- | --- |
| Difficulty level | Preparation time | Rations |
| Very easy | 5 m. | For 125 milliliters |
Ingredients
40 ml. soy milk (without added sugar)
80 ml. extra virgin olive oil (Smooth flavor)
1/2 tablespoon lemon juice (optional)
1/4 teaspoon salt
Instructions
In the blender glass we put the soy milk, the salt and the lemon juice.
We add the oil little by little while we are stirring little by little at medium speed until we see that the sauce remains with a thick and homogeneous texture.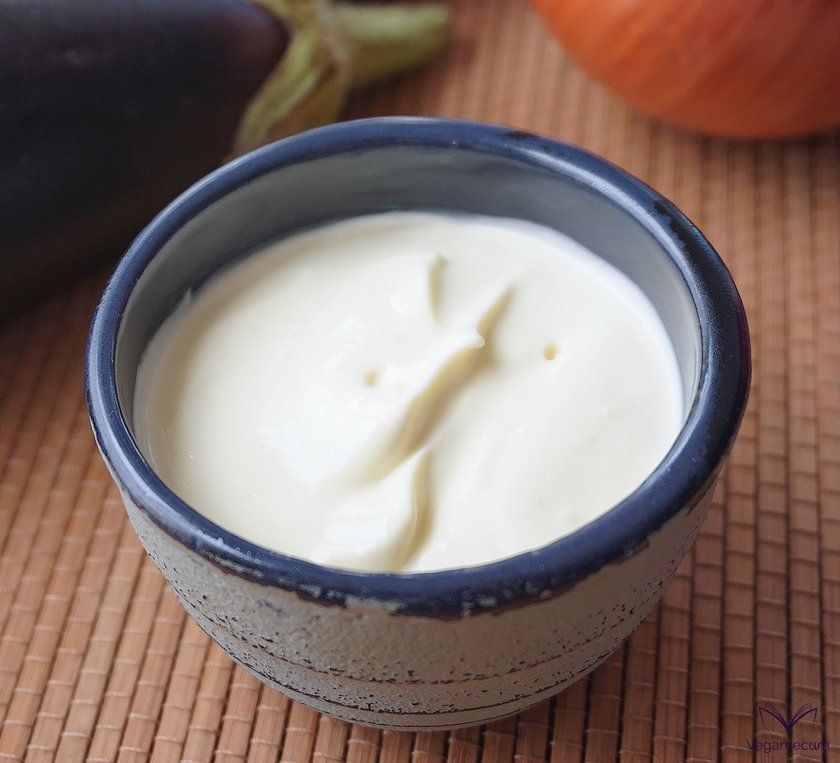 Notes
You can substitute olive oil for sunflower oil, if you prefer. Keep in mind that if you use an oil other than extra virgin olive oil, the necessary amount of oil to achieve the ideal consistency may be somewhat higher.
If you prepare the mayonnaise with lemon, its flavor will be more intense, while if you prepare it without lemon, its flavor will be very smooth. The choice will depend on your and the dish that the sauce will accompany.
Once ready, this mayonnaise can be used as it is or be used as a base to prepare other sauces like this vegan pink sauce .
If you have any questions, you can leave it to us in the comments. And if you dare and want to show your creations to the world, do not hesitate to label us, we will love to see them through the networks!
Do you join us on social networks? You will find us on Facebook, Twitter, Instagram and Pinterest!