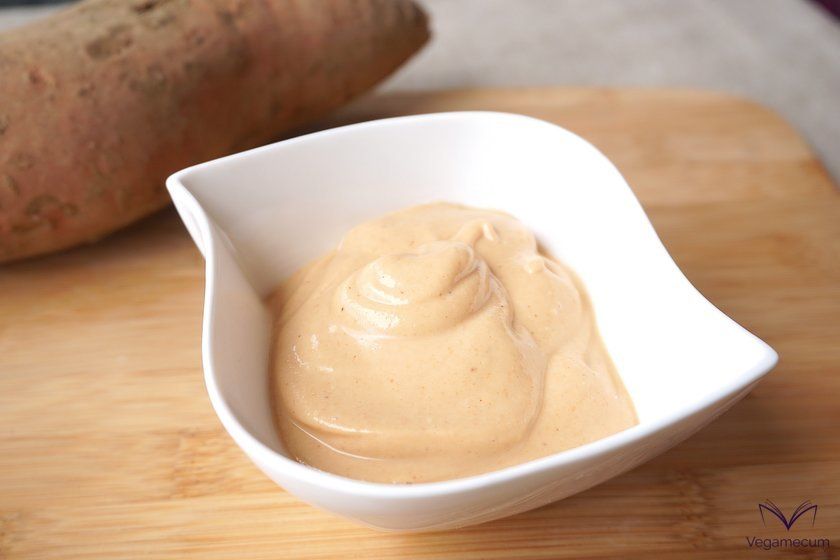 The pink sauce or cocktail sauce is a cold and creamy sauce very easy to prepare and of which there are different versions around the world with small variations.
In the specific case of this recipe, it is a mixture between the classic European variant, since among its ingredients it contains mayonnaise, brandy and orange juice; and the classic American, because instead of being made with tomato, it is made with ketchup, thus giving a flavor with more nuances and greater intensity.
So, thanks to its ingredients, this emulsified sauce has the creamy softness of mayonnaise, the bittersweet taste of ketchup, the intense touch of brandy and the sweet and sour notes of orange juice.
Making it homemade, this sauce is rich in proteins , isoflavones , lecithin , omega 3 and omega 9 (oleic acid), fiber , flavonoids , antioxidants such as beta-carotene ; vitamins C , E , K and folic acid , sulfur , calcium , phosphorus , magnesium and potassium .
Below you can see what ingredients you need and the steps to follow in order to make an essential sauce to accompany salads and fresh and delicious starters such as these stuffed avocados .
| | | |
| --- | --- | --- |
| Difficulty level | Preparation time | Rations |
| Very easy | 5 m. | For 190 milliliters |
Ingredients
25 ml. ketchup
25 ml. orange juice
1 tablespoon brandy
Instructions
In a bowl, we toss the vegetable mayonnaise, add the ketchup, the orange juice and the brandy, and stir with a few sticks or with a fork so that all the ingredients are mixed well.
Notes
Make sure that the brandy you use has not used any product of animal origin for its preparation, since during the clarification process elements such as animal albumin, milk proteins, gelatin or fishtail are usually used.
If you have any questions, you can leave it to us in the comments. And if you dare and want to show your creations to the world, do not hesitate to label us, we will love to see them through the networks!
Do you join us on social networks? You will find us on Facebook, Twitter, Instagram and Pinterest!