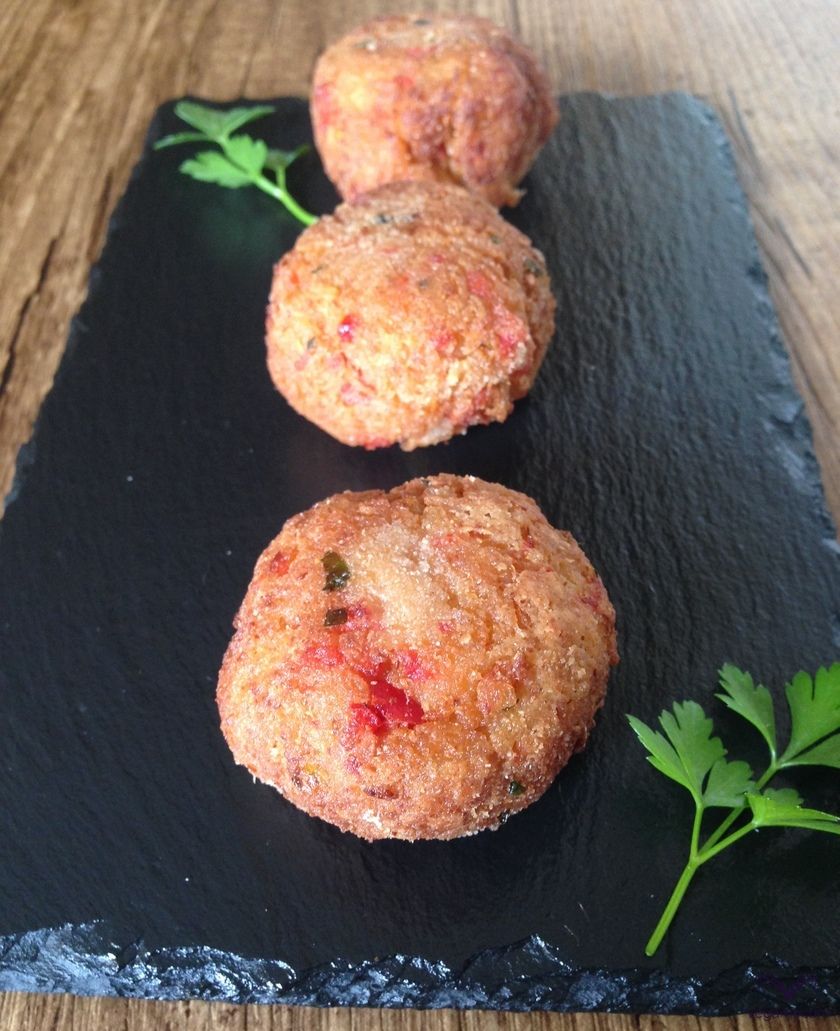 These delicious quinoa meatballs with red pepper are one of the few dishes made with this pseudocereal that never seems to fill with the good that is (which is difficult, given its satiating power).
That is why in the blink of an eye we will have contributed to our body such valuable nutrients as complete proteins (contain all essential amino acids), low glycemic index carbohydrates (which provide satiety for a long time), omega 3 , vitamin A , vitamins of group B (such as B1 , B2 , B3 , B6 and B9 or folic acid ), vitamin C , vitamin E , calcium , iron , magnesium , potassium , zinc , lycopene (detoxifying), beta carotene (with antioxidant power), tryptophan (to combat the symptoms of depression), fiber and apiol (which stimulates diuresis).
Below you can see what ingredients you need and the steps to follow to be able to make these meatballs full of protein, vitamins and minerals.
| | | |
| --- | --- | --- |
| Difficulty level | Preparation time | Rations |
| Easy | 1 h. | For 10 units |
* Plus 1 hour of refrigeration
Ingredients
50 gr. quinoa
1 onion
1/2 red pepper
1 bunch of parsley
2 cloves of garlic
2 tablespoons soy sauce
2 spoons of breadcrumbs
3 tablespoons extra virgin olive oil
flour to coat
1/2 teaspoon salt
Instructions
In a colander, wash the quinoa well until the water comes out clean, we strain it, put it in a pot with twice as much water as its volume and cook it for about 15 minutes.
Meanwhile, chop the onion, pepper, garlic and parsley into small pieces.
In a large pan, put to heat the oil and pochamos the vegetables. When the vegetables are poached and the quinoa is cooked, drain the last one, put it in the pan and take a few turns.
Add the soy sauce and salt and stir again to mix well.
We put everything in a blender glass together with the bread crumbs so that it thickens and we beat a little (3 beats). We put it in a bowl and put it in the fridge for an hour to cool.
In a dish, we throw the flour and, when the dough is cold, we make balls with wet hands so that the dough does not stick to us. When we have the balls made, we coat them in the flour and fry them in a pan with enough hot oil. When we see that they have already turned golden on the one hand, we turn them over so they can also be made on the other.
When they are golden brown on both sides, we take them out and put them on a plate with absorbent paper. In this way they will release the excess oil and they will be ready to be served.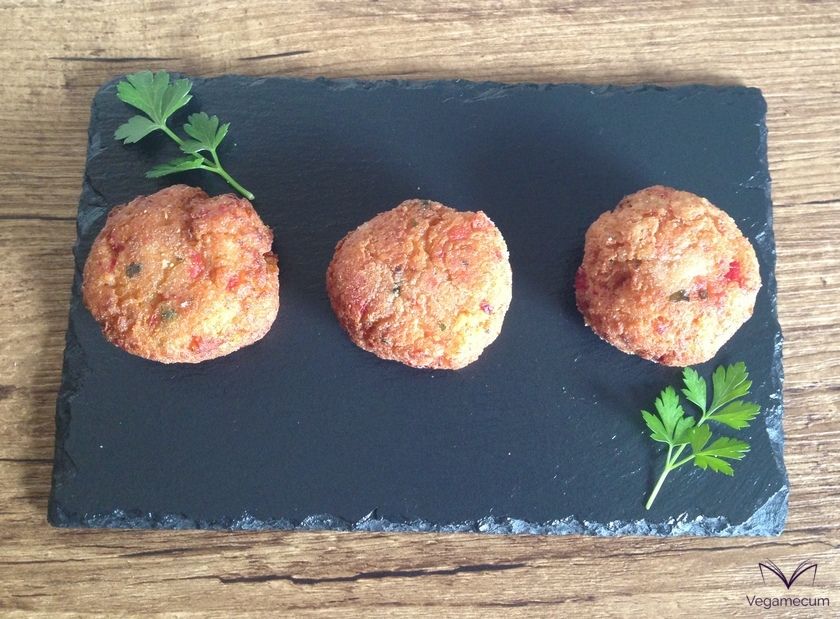 Notes
The flour for batter can be quinoa or the one you have at home (it is preferable that you avoid refined flours for health).
If you have any questions, you can leave it to us in the comments. And if you dare and want to show your creations to the world, do not hesitate to label us, we will love to see them through the networks!
Do you join us on social networks? You will find us on Facebook, Twitter, Instagram and Pinterest!