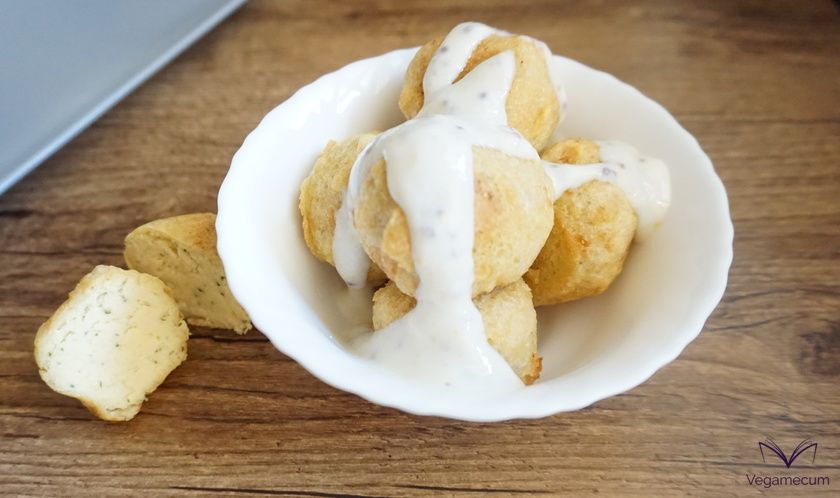 This is one of those dishes that, as you eat, more nuances you find; although without a doubt, the key lies in the contrast provided by the yoghurt sauce.
And it happens that something very similar to what happens with falafel, which is that, when mixed with the sauce, is when the most interesting combination of flavors occurs.
These balls are, thanks to their main ingredients, snacks rich in omega 6 , soluble fiber , antioxidants , complex carbohydrates (slow absorption), protein , lecithin , amino acids such as tryptophan and lysine , alkaloids , flavonoids , vitamins A , C , B3 and B9 (or folic acid) and minerals such as potassium , iron , magnesium , calcium , phosphorus and zinc .
Below you will see what ingredients you need and what steps you have to follow to make this dish.
| | | |
| --- | --- | --- |
| Difficulty level | Preparation time | Rations |
| Easy | 1 h. | For 2 people |
For the little balls
250 gr. cooked chickpeas
1/2 tablespoon coriander
1/2 tablespoon parsley
100 gr. rice flour
1 clove of garlic
1/2 onion
1 teaspoon salt
1/2 teaspoon pepper
1 tablespoon extra virgin olive oil
extra virgin olive oil (to fry)
3 tablespoons chickpea flour
75 ml. water
For the sauce
1 unsweetened natural soya yogurt
1 teaspoon Dijon mustard (the grainy)
1 tablespoon extra virgin olive oil
1 teaspoon garlic powder
Instructions
Peel the onion and garlic, cut them and put them in the blender together with washed cilantro and parsley. Add the washed and drained chickpeas and beat a few seconds, until you get a homogeneous mass. We pour the spices and the oil and give a couple of pressures to the blender.
Put the mixture in a bowl and add the rice flour and stir with a spatula to mix everything. Then knead a minute with your hands to make a compact ball that we will let stand in the fridge with the bowl filmed for 30 minutes.
After this time, we take dough to form the balls and reserve them.
In a bowl or deep dish, mix the chickpea flour with the water and beat a little until it is uniform and with a dense consistency.
In a pan, put to heat enough oil and, when we see that it is hot (without getting to smoke), we "rebozando" the balls in the mixture of chickpea flour and water and go frying in batches, leaving to brown for both sides.
We remove the balls from the pan and put them on absorbent paper to release the excess oil.
To make the sauce, we beat all the ingredients with a hand mixer (rods) so that they mix well and when we have it ready, we serve it with the balls, well thrown over or in part.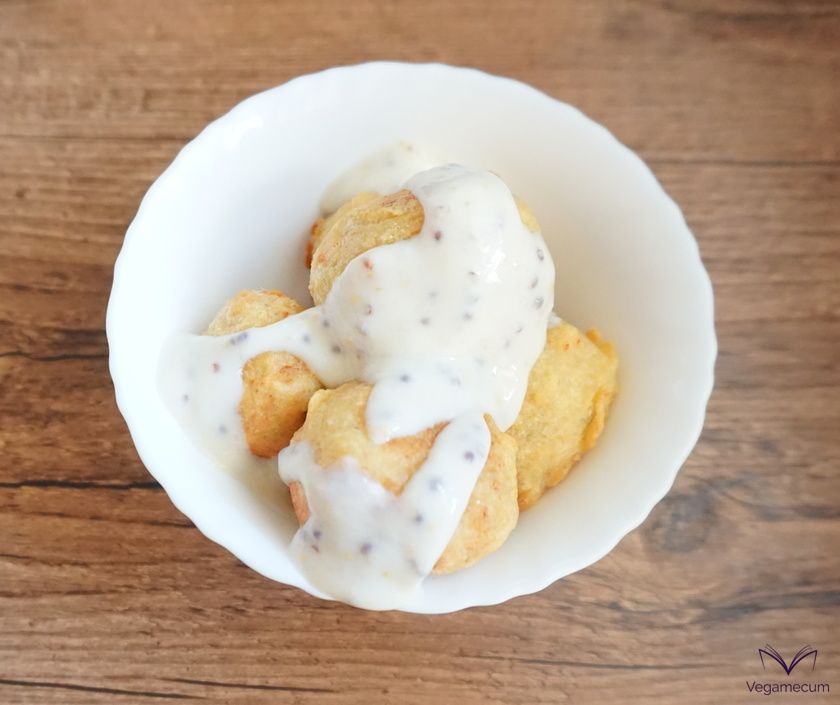 Notes
If you are very fond of cilantro, you can take a whole spoonful of it.
If you prefer, you can replace the rice flour with oatmeal flakes so that the balls are juicier.
If you have any questions, you can leave it to us in the comments. And if you dare and want to show your creations to the world, do not hesitate to label us, we will love to see them through the networks!
Do you join us on social networks? You will find us on Facebook, Twitter, Instagram and Pinterest!