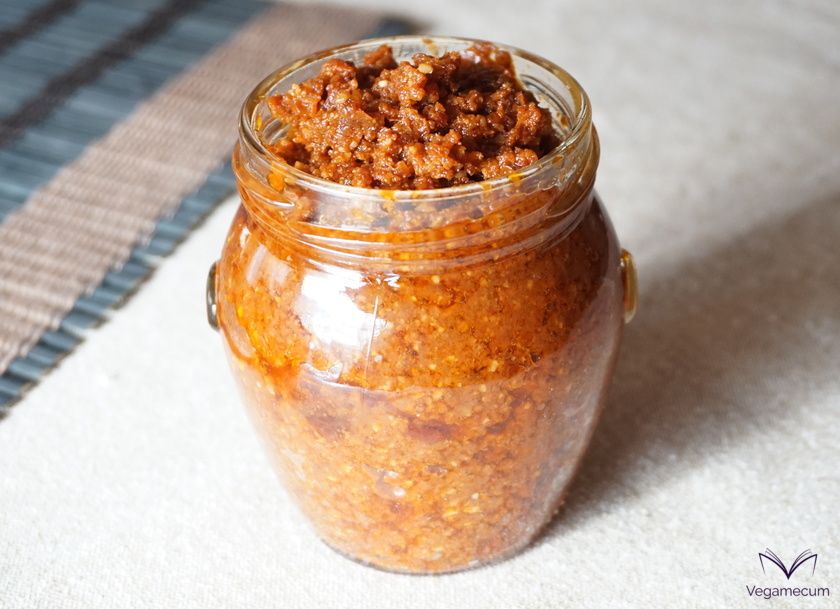 As we already told you in the broccoli pesto recipe, the pesto sauce originates in the Italian region of Liguria, the capital of which is Genoa. For this reason, the name "pesto" comes from "pestare", which in Genovese means "crush in a mortar", which is how traditionally this sauce had been made since the sixteenth century.
Unlike broccoli pesto and traditional pesto, pesto rosso , which is named for its characteristic red color, has a more vivid and intense flavor with acid, sweet and spicy nuances, the result of the combination of dried tomato and pepper Cayenne
Thanks to its ingredients, this sauce is also rich in proteins , omega 3 and omega 6 fatty acids, lycopene , vitamins A , C and group B ( B1 and B9 or folic acid ), calcium , iron , phosphorus , magnesium , potassium , sodium and copper .
Below you can see what ingredients you need and the steps to follow to make this sauce, which, like broccoli pesto, is super simple and ideal for dressing, in addition to pasta dishes, seitan, salads, vegetable kebabs, and even to eat or eat on toast.
| | | |
| --- | --- | --- |
| Difficulty level | Preparation time | Rations |
| Very easy | 25 m. | For 300 grams |
Ingredients
100 gr. dry tomato
Water
30 gr. pinion
1 clove of garlic
1 tablespoon Modena vinegar
100 ml. extra virgin olive oil
1 cayenne chilli
1 tablespoon nutritional yeast
1/2 teaspoon salt
Instructions
We put the dried tomatoes in soaking in very hot water for 20 minutes.
Once we have hydrated the dried tomatoes, we chop the Cayenne pepper with a knife, chop the garlic, and introduce all the ingredients in the glass of the chopper or food processor and chop everything well until you get a uniform and smooth texture.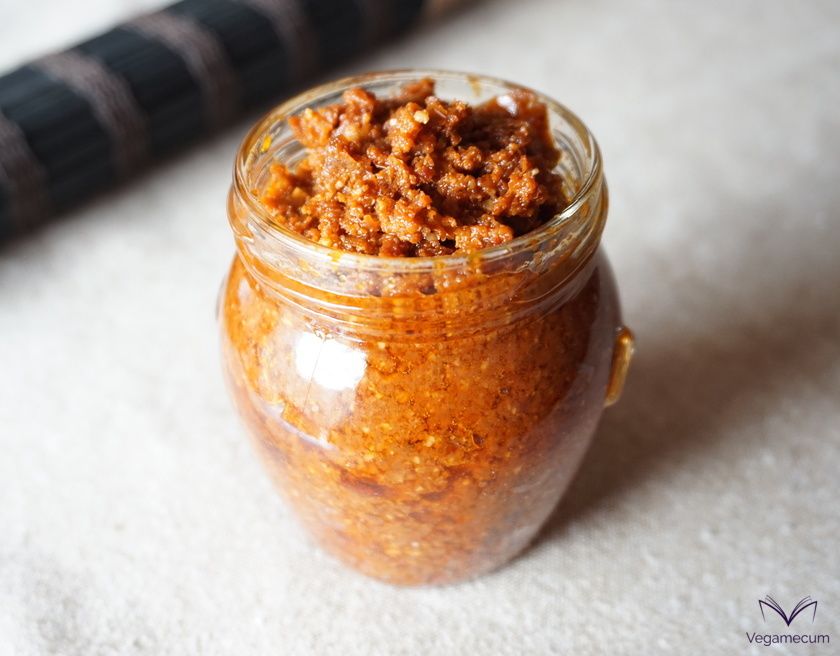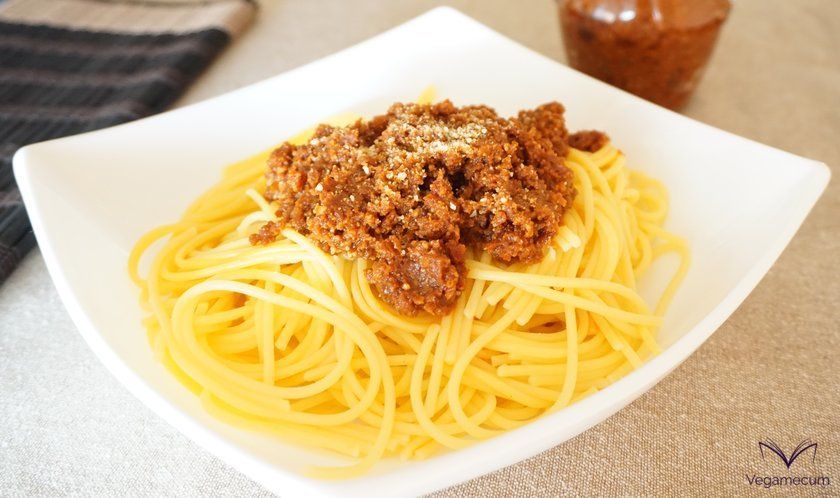 Notes
You can substitute the pine nuts for any other dry fruit that you like, such as almonds, nuts or cashews.
When serving it in pasta dishes, you can sprinkle some vegan parmesan cheese by above.
If you have any questions, you can leave it to us in the comments. And if you dare and want to show your creations to the world, do not hesitate to label us, we will love to see them through the networks!
Do you join us on social networks? You will find us on Facebook, Twitter, Instagram and Pinterest!