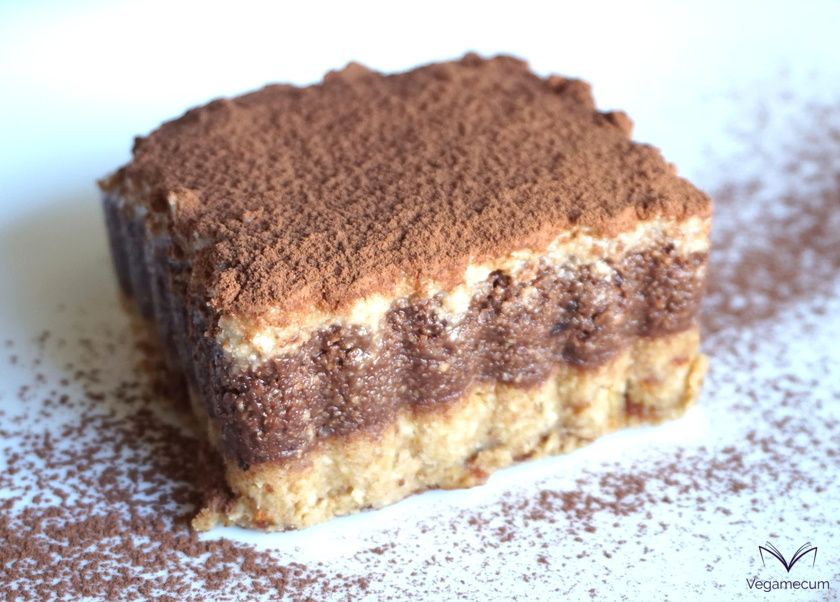 Tiramisu is one of the most known and widespread desserts that exist, which makes almost everyone know it and, at the same time, that no one knows its origin 100%.
And, although some say it appeared in the 70s of the last century in the Veneto region, there are versions that say that it is a sweet that was created in Siena in the XVII century for the visit of the Duke of Tuscany, Cosimo III de Medici; and that the name that was originally given to him was 'Zuppa del Duca' in honor of this one.
This version says that the Duke was so enchanted that he took him to the court of Florence and that, from here and thanks to his good reputation, he extended to the region of Veneto, where the courtiers took him for his exciting properties, reason why which began to be called 'Tiramisu', which in Italian means 'pull me up' (something like 'encourages me').
Another very widespread version is the one that says it is a sweet that dates from the 50s of the last century and that comes from the Veneto region, where it was offered by the madammes in brothels in order to encourage customers.
After the prohibition of these premises in 1958, it is not until 10 years later that it is again known about this dessert, when the owner of a chain of restaurants in the same region says she created it in the 70s with her pastry chef, although these, to this day, do not agree with each other on who is the true author.
This last one is the version that more weight is gaining in the last times, and by which the region of Véneto is fighting so that they give the certificate to him ETG (Traditional Specialty Guaranteed).
As for the tiramisu recipe, it has been changing over the years, going from a more liquid version to a more solid one, and now that we are in a new century and we know that we can get any dish, sweet or salty , without using any product of animal origin, we can add new versions of this dessert that will allow us to enjoy it much more, since we will know that nobody has had to suffer for its preparation and that, in addition, they are much healthier.
This raw tiramisu is made with a sweet layer of chestnut cream and another layer of chocolate mousse, which, in turn, rests on a solid base of intense coffee flavor free of flour and sugar.
This is an ideal sweet to take it in autumn, not only because it is chestnut time, but because these help us to temper the body and face the first cold thanks to its richness in carbohydrates.
But besides being very rich in complex carbohydrates that satiate us and provide us with long-lasting energy, chestnuts also have a high fiber content, B vitamins ( B1 , B3 , B6 and B9 or folic acid ), potassium and iron .
Below you can see what ingredients you need and the steps to follow to make this delicious dessert.
| | | |
| --- | --- | --- |
| Difficulty level | Preparation time | Rations |
| Medium | 45 m. | For 4 people |
* Plus 8 hours of hydration and 8 hours of rest
For the base
150 gr. chestnut
150 gr. dates medjoul
1/2 teaspoon coffee
2 tablespoons coconut oil (liquid)
2 tablespoons water
1 teaspoon vanilla essence
1 pinch of salt
For the chocolate mousse layer
250 gr. chestnut
150 gr. dates medjoul
6 spoons of agave syrup
6 spoons of almond milk
4 tablespoons coconut oil (liquid)
3 tablespoons pure cocoa powder defatted
1/2 spoonful of panela
1 teaspoon vanilla essence
1/2 teaspoon coffee
1/2 teaspoon salt
For the cream layer
80 gr. chestnut
75 ml. almond milk
2 tablespoons coconut oil (liquid)
2 spoons of agave syrup
1 teaspoon vanilla essence
1 pinch of salt
To decorate
pure cocoa powder defatted
Instructions
Peel the chestnuts well and soak them for 12 hours. After this time, we drain them, we debone the dates and we put in the blender all the ingredients to make the base of the tiramisu. Beat well until you get a homogeneous mass.
We place the dough in a mold of about 15 cm. wide, we spread it well, and press well against the background. When we have it, we put it in the freezer.
In the glass of the clean mixer, put the ingredients for the chocolate mousse and beat them until they are all well blended and have a soft dough. We take the mold out of the freezer and place the mousse on the base, spreading it well all over the mold. We return to the freezer.
With the blender again clean, beat the ingredients reserved for the layer of cream and, once beaten, remove the mold from the freezer and pour the cream, spreading it carefully so that the entire surface is covered equally. We cover the mold with transparent film and leave it in the freezer for 6 hours.
30 minutes before serving, take it out of the freezer and, when serving, sprinkle some cocoa on top to get contrast and reinforce the flavor of the coffee.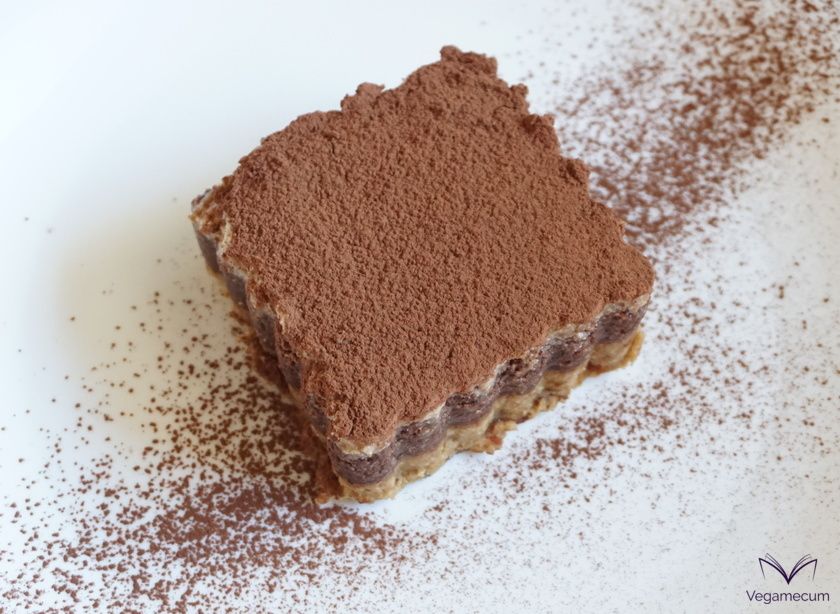 Notes
When adding a new layer, it is very important that we make sure that the previous layer is firm so that they do not mix with each other and the cake does not lose consistency.
If you have any questions, you can leave it to us in the comments. And if you dare and want to show your creations to the world, do not hesitate to label us, we will love to see them through the networks!
Do you join us on social networks? You will find us on Facebook, Twitter, Instagram and Pinterest!