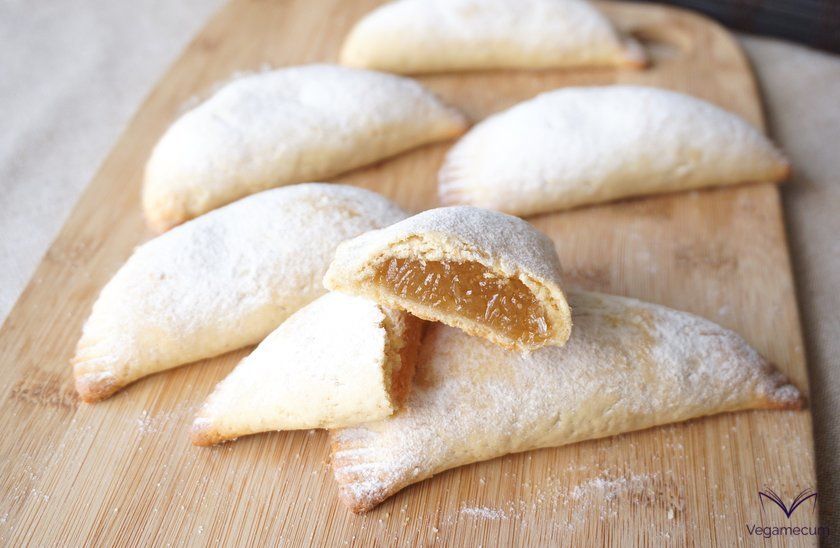 The robiols or rubiols are traditional custard-shaped pastries from Mallorca and Menorca, which are customarily prepared especially for Easter.
It is a kind of sweet empanadilla that has a juicy and sweet filling of angel hair, although since its creation, in the late Middle Ages, other fillings have been popularized such as jam or apricot jam, quince jam and of cream , among others.
It is believed that its origin could be found in Italy, as its appearance reminds in some way to the ' ravioli ', although at dierence of these, the robiols are made with a crispy outer layer of baked dough that produces a delicious contrast with the tender and succulent interior of angel hair.
In addition to its striking format and its irresistible flavor, this sweet does not present much difficulty when it comes to making it, which makes it ideal to enjoy a very special dessert without having to invest too much effort during the holidays.
Below you can see what ingredients you need and the steps to follow in order to make this exquisite and iconic Easter dessert.
| | | |
| --- | --- | --- |
| Difficulty level | Preparation time | Rations |
| Half | 2 h. | For 30 units |
* Plus 1 hour of rest
Ingredients
750 gr. wheat flour
225 gr. non-hydrogenated margarine (room temperature)
220 gr. whole cane sugar
60 ml. orange juice
30 ml. sweet sherry wine
30 ml. extra virgin olive oil (Smooth flavor)
icing sugar
3 tablespoons flax seeds (ground)
9 tablespoons water
1 kg. spaghetti squash jam
Instructions
Put the ground flax seeds and the water in a small bowl and let sit for 15 minutes to hydrate the seeds.
Put the margarine and sugar in a large bowl and mix well with your hands. Add the orange juice, the flax seeds and water mixture, the sweet wine and the oil and stir everything with a spatula so that all the ingredients are well combined.
Add the flour little by little in the bowl and knead, adding a little more each time it is absorbed, until all the flour is added. When the dough has absorbed all the flour and it is a fine mass, form a ball and let it sit in the bowl for 1 hour covered with a clean cloth until it has doubled in volume.
After this time, place oven paper on a flat surface and take dough portions of 60 gr. each one and rolling them out on the anti-adherent baking paper, uniformly, with a rolling pin, until reaching dough portions of about 2 mm. thick.
When every dough portion is rolled out, use a 12 cm. diameter (approximately) ring mold and press to cut the dough in circles. Put the leftover dough from the edges back into the bowl and form more robiols.
Put a tablespoon of spaghetti squash jam in the center of each circle of dough, close carefully by folding it in half and press the edges with a fork (with the external side of the fork tines), pushing delicately until it is well sealed.
Preheat the oven to 150º and place the robiols to a baking tray covered with baking paper. When the oven has reached the indicated temperature, introduce the tray, place it in the middle shelf of the oven and bake for 20 minutes, until they are slightly brown (watching out that they do not burn). After this time, remove the tray from the oven and let the robiols cool down.
When the robiols are cool, sprinkle some icing sugar on top with a sieve so that it spreads well, and serve.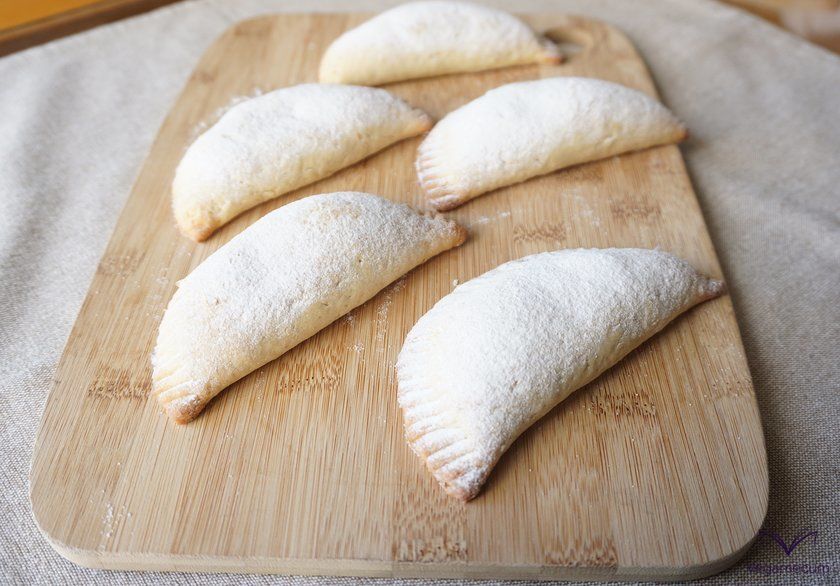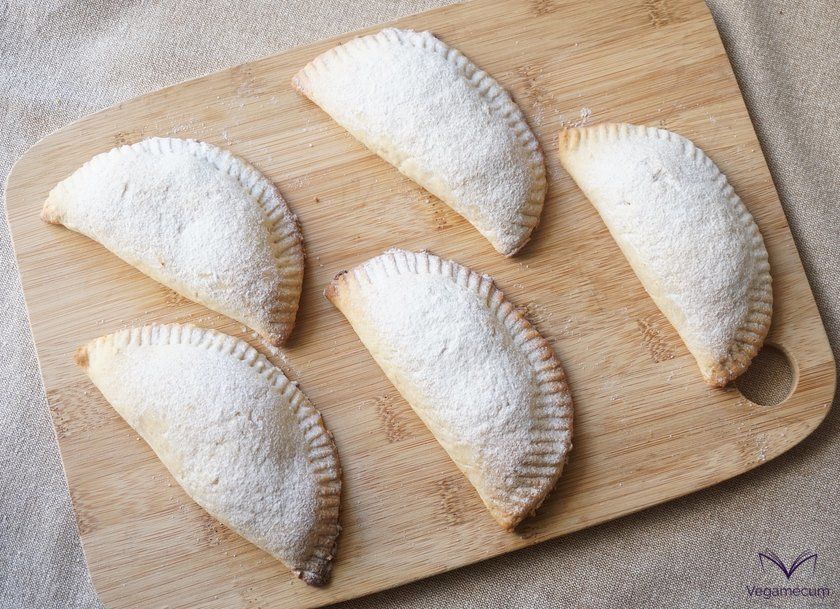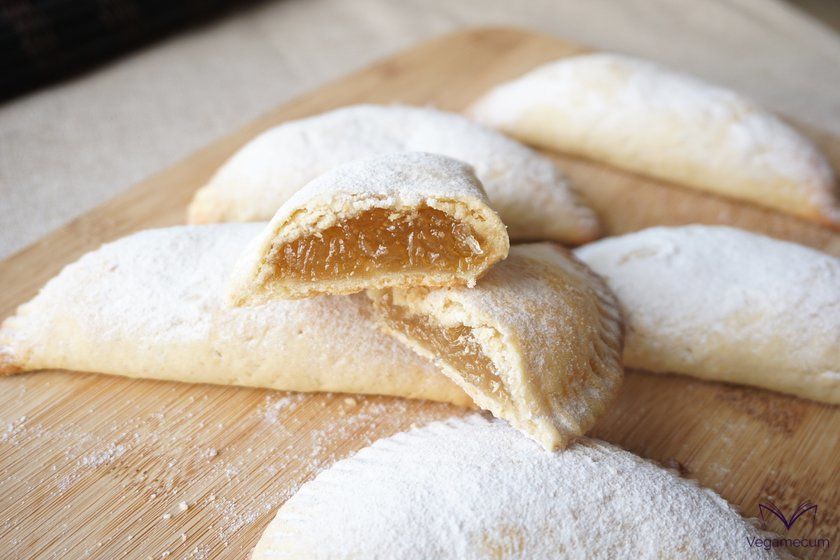 Notes
When selecting the vegetable margarine, look that it is not hydrogenated and that it does not contain palm oil or any ingredient of animal origin (eg: the olive margarine of the Flora brand has gelatin among its ingredients).
Make sure that the wine you use has not used any product of animal origin for its preparation, since during the clarification process elements such as animal albumin, milk proteins, gelatin or fishtail are often used.
If you do not have glass sugar by hand, you can make it using a mixture of 95% sugar - 5% corn starch, and grinding it in a coffee grinder. In this way you can make sugar glass using whole sugar cane and panela, although in this case, the robiols will look more attractive if we use white sugar.
If you prefer, you can also fill the robiols with marmalade or apricot jam, quince jam or vegetable custard .
If you prefer, you can also fill the robiols with marmalade or apricot jam, quince jam or vegetable custard .
If you have any questions, you can leave it to us in the comments. And if you dare and want to show your creations to the world, do not hesitate to label us, we will love to see them through the networks!
Do you join us on social networks? You will find us on Facebook, Twitter, Instagram and Pinterest!