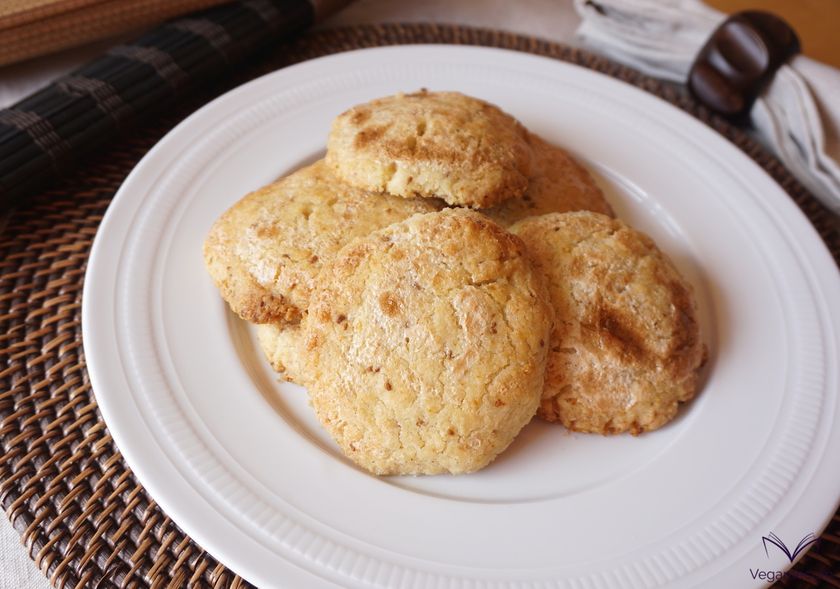 Perrunillas are a traditional sweet from the Extremadura region that are consumed during the festivities, especially during the Holy Week festivities.
Its flavor is sweet and aniseed, with a slight citric aroma; and its texture is semi-grainy, floury and smooth. These characteristics make them very reminiscent of mantecados, although they are sweeter than these and a little less dry.
In this version, we use animal-friendly and sustainable ingredients, since they are of 100% vegetable origin, so these are cruelty-free and cholesterol-free 'perrunillas' with a finer and more delicate flavor.
Below you can see what ingredients you need and the steps to follow to make one of the most exquisite Holy Week sweets.
| | | |
| --- | --- | --- |
| Difficulty level | Preparation time | Rations |
| Easy | 45 m. | For 13 units |
Plus 30 minutes of refrigeration
Ingredients
500 gr. cake flour
200 gr. whole cane sugar
300 ml. extra virgin olive oil (smooth flavor)
2 tablespoons flax seeds (ground)
6 tablespoons water
10 gr. aniseed
1 orange zest
1 pinch of salt
20 ml. aquafaba
20 gr. icing sugar
Instructions
Mix the flax seeds with the water in a bowl and let them hydrate for 10 minutes.
After this time, pour the sifted flour into a large bowl and add the aniseeds, the orange zest, the salt and the sugar and stir. Next, add the oil and the mixture of flax and water and mix all the ingredients, kneading, until obtaining a homogeneous dough. When the dough is ready, form a ball, cover the bowl with a plate and put it in the fridge for 30 minutes.
After this time, preheat the oven to 175º and form the 'perrunillas'. To do this, take the dough out of the fridge and take portions of about 75 gr. each one, give them a round shape and flatten them with the hand, leaving a thickness of approximately 1 cm. When the 'perrunillas' are formed, transfer them to the oven tray covered with baking paper.
Put the aquafaba in a bowl and whisk with a whisker until stiff. When it is stiff, add the icing sugar little by little, continuing whisking.
With a pastry brush, spread the mixture of aquafaba and icing sugar over the 'perrunillas' and, when they are all covered, put the tray in the oven and bake for 15 minutes, until they are lightly browned, making sure they do not burn. Once baked, remove them from the oven, let them cool down well and serve.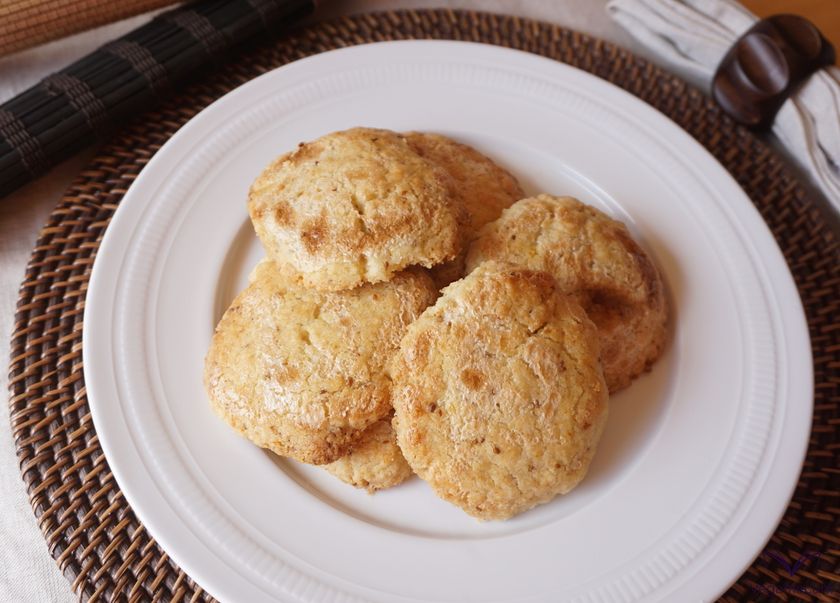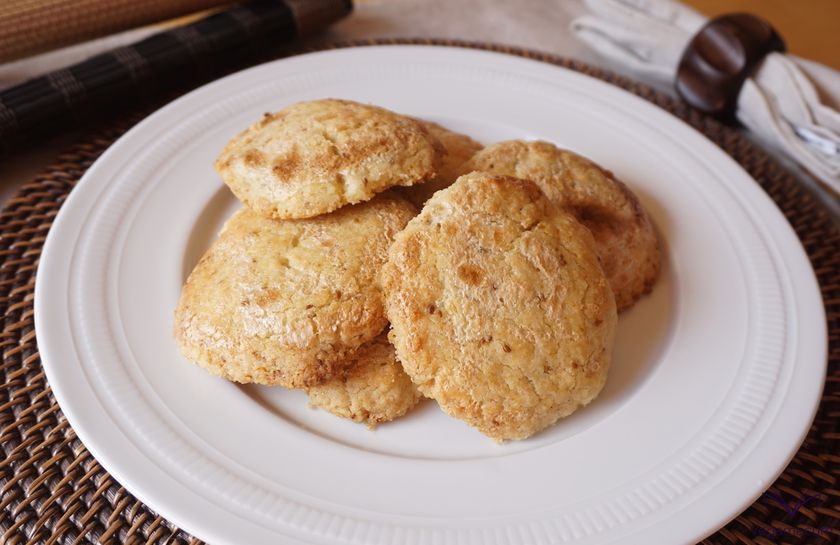 Notes
We recommend that you wash the oranges very well before grating them and that, if you can, use them organic.
If you don't have icing sugar on hand, you can make it using a mixture of 95% sugar - 5% cornstarch, and grinding it in a coffee grinder. In this way you can make icing sugar using whole cane sugar and panela.
We recommend that the aquafaba be at room temperature so that it can mount better.
It is important to let the little dogs cool down well before handling them to prevent them from breaking.
If you want some perrunillas with a thicker sugar layer, you can varnish them only with the aquafaba mounted to the point of snow and pass it through a plate with sugar so that it adheres well.
If you have any questions, you can leave it to us in the comments. And if you dare and want to show your creations to the world, do not hesitate to label us, we will love to see them through the networks!
Do you join us on social networks? You will find us on Facebook, Twitter, Instagram and Pinterest!