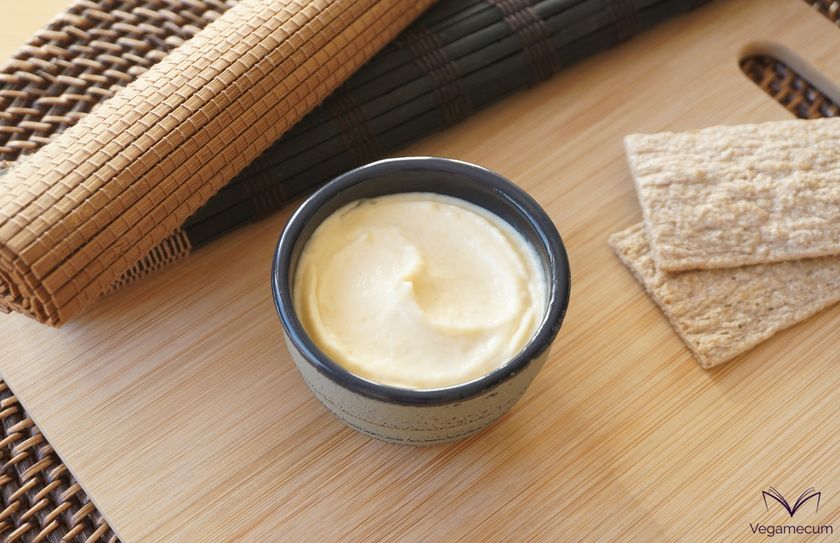 Quince aioli is a traditional recipe from the Lleida region, located in the west of Catalonia.
The combination of its ingredients gives it a fresh, slightly sweet and acid flavor at the same time, which makes it ideal to take it with tempeh, seitan, tofu, with roasted vegetables, with vegetable burgers such as the ' Red bean, eggplant and carrot burgers ', or just to spread it on toast.
On a nutritional level, this aioli is rich in soluble fiber, tannins (with astringent and anti-inflammatory properties), flavonoids, amino acids, carbohydrates, alliin, omega 9 fatty acids, vitamins A, C and group B (B6 and B9 or folic acid) , calcium, phosphorus, magnesium, manganese, potassium, selenium, sodium, and zinc.
Below you can see what ingredients you need and the steps to follow to make a different aioli with a sparkling and delicate flavor.
| | | |
| --- | --- | --- |
| Difficulty level | Preparation time | Rations |
| Very easy | 1 h. y 30 m. | For 125 grams |
Ingredients
1 quince
1 garlic clove
1/3 teaspoon salt
25 ml. extra virgin olive oil
Instructions
Preheat the oven to 200º. Meanwhile, wash the quince very well, cut it in half and put it in a baking dish.
Put the baking dish in the oven and bake at 200º for 50 minutes, until the quince is tender, taking care that it does not burn. Meanwhile, peel the garlic, remove the green germ, chop the garlic clove and set aside.
When the quince is tender, remove the baking dish from the oven, let the quince cool a little and, when it is warm, peel it. With the help of a knife, cut the quince flesh into large pieces, avoiding the central part, where the seeds are. When it is cut, add the quince flesh to the blender, add the garlic, the salt and a little of the oil and start to blend.
Continue blending and, gradually, add the rest of the oil, until it takes consistency. When it has a dense and homogeneous texture, stop blending and serve accompanying your favourite dishes or keep in the fridge, inside a tightly sealed jar.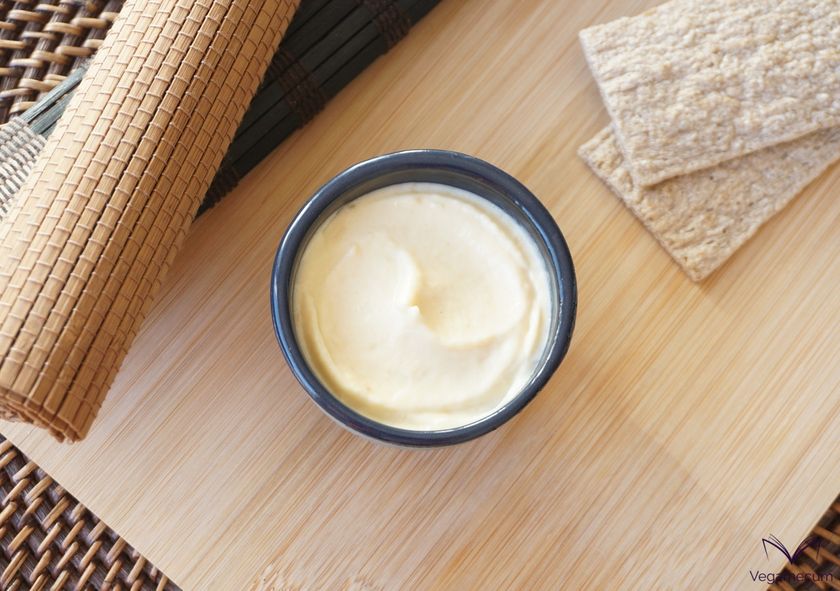 Notes
Tightly closed, quince aioli lasts up until 3 days in the fridge.
If you have any questions, you can leave it to us in the comments. And if you dare and want to show your creations to the world, do not hesitate to label us, we will love to see them through the networks!
Do you join us on social networks? You will find us on Facebook, Twitter, Instagram and Pinterest!